LVCVA Road to Vegas: Springfield presents opportunity for major shift in world title race as final three-day regular-season event of 2019
By : Justin Felisko
September 08, 2019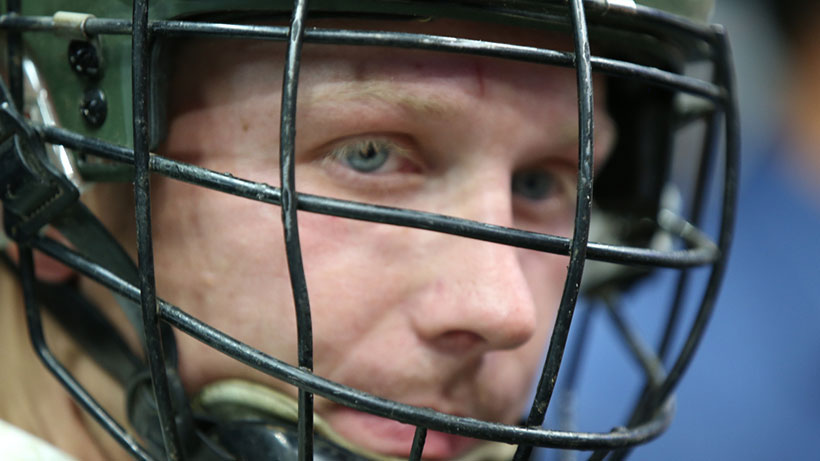 ANAHEIM, Calif. – It has only happened three times in PBR history, but if it does happen next weekend in Springfield, Missouri, then fans may see another seismic shift in the world standings.
If one bull rider wins both the 15/15 Bucking Battle and the PFIWestern.com Invitational at JQH Arena, there is the possibility of a rider earning up to 1,050 points toward the world standings. In comparison, one rider can earn a maximum of 1,250 points at a PBR Major.
Current world No. 2 Jess Lockwood won both the 15/15 Bucking Battle and event title in Tulsa, Oklahoma, last month to regain the world No. 1 ranking by taking home a massive 780 world points.
Lockwood, 2016 World Champion Cooper Davis and current No. 4 Joao Ricardo Vieira are the only riders to win a 15/15 Bucking Battle and event title in the same weekend.
The Volborg, Montana, native dropped to 451.66 points behind world leader Jose Vitor Leme following Leme's dominant 3-for-3 performance at the Honda Center this weekend in Anaheim.
The likelihood of a rider winning the full 1,050 points in Springfield is slim, but it was just two years ago when Davis won the Springfield event title and 15/15 Bucking Battle for 850 world points. Davis would go on to finish 579.17 points behind Lockwood in the 2017 title race.
"It is not (that hard)," Davis said. "It is a lot easier for me. If I knock out the first and ride my 15/15 bull, it is like, 'Dang, I am riding good.' You start getting into this mindset that, 'Shoot, I am winning right now and feeling good, and you shouldn't be able to stop me from this point forward.'
"It is a big pick-up, but I wouldn't say it is hard to do once you start rolling."
Davis is the only rider to pull off the double whammy victory twice.
The Jasper, Texas, native first won a 15/15 Bucking Battle and event title in 2016, when he went a combined 4-for-4 in San Jose, California, during his championship run.
Davis has just one win in 2019, but his title aspirations could change significantly if he were to sweep Springfield. The 25-year-old currently trails Leme by 2,739.16 points.
Another thing to keep in mind heading into Springfield is what Leme just did this past weekend at the Anaheim Invitational. Seeing Leme clean sweep Anaheim, winning every round, makes you wonder if maybe he can do it again with such big stakes in Springfield.
"It is amazing to be in the No. 1 position, but this is going to drive me," Leme said with the help of Paulo Crimber translating. "This is what I live for. This is what I work for. This is what I do everything for. I am going continue to work hard and do the same thing I was doing and ride bull by bull. If I get to the Finals and win the title, it would be amazing."
Fans can watch the first two nights of action in Springfield exclusively on RidePass. The 15/15 Bucking Battle will air Sunday on CBS national television at 5 p.m. ET before the conclusion of the event on CBS Sports Network at 6 p.m. ET.
Springfield has become one of the most important second-half events on the PBR calendar. Last year's World Champion Kaique Pacheco took home 700 world points when he won Springfield, which ultimately helped push him to a gold buckle.
Vieira was the first rider to ever win a 15/15 Bucking Battle and an event on the same weekend when he went 4-for-4 in Des Moines, Iowa, during his 2013 rookie season.
The 35-year-old is 1,464.16 points behind Leme in the world standings, and he continues to refuse to fall out of contention. A three-day event win combined with a 15/15 Bucking Battle victory would push him from fringe title contender to right in the mix with the Big 3.
Vieira is well aware of the fact that there are only five regular-season Unleash The Beast events remaining until the 2019 PBR World Finals on Nov. 6-10 in Las Vegas.
The 2013 Rookie of the Year has not won a 15/15 Bucking Battle in three years, but he is planning on changing that next weekend.
"It is so important this time of the season," Vieira said. "The 15/15 I love. This year I have no good luck, but I think next week I will have good luck. I will have a good bull and make a good ride and win the 15/15.
"I will work to win the event, too."
Follow Justin Felisko on Twitter @jfelisko