2019 World Finals Week heats up with star-studded music lineup
By : Mandi McCary
September 03, 2019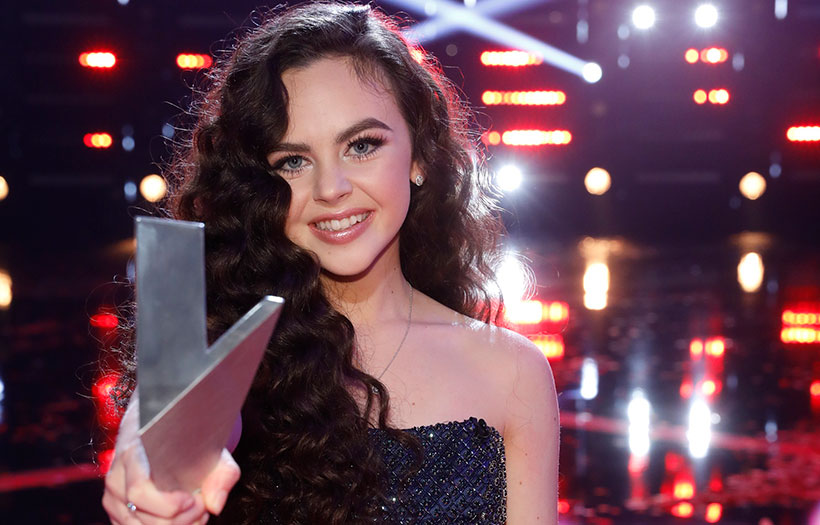 LAS VEGAS – As fans arrive on the famed Las Vegas Strip to watch the culmination of what promises to be the hottest world title race in PBR (Professional Bull Riders) history unfold inside of T-Mobile Arena, the stage for the PBR World Finals Tailgate Party presented by Monster Energy outside on Toshiba Plaza will be equally as hot. Nightly, star-studded, free concerts will span the five-day November event and keep fans rocking in their boots.
The nightly concerts will begin on Wednesday, Nov. 6 with Chancey Williams and will continue throughout the week with performances on Toshiba Plaza from Season 15 winner of NBC's "The Voice" Chevel Shepherd, country-rock music artist Casey Barnes, Texan singer/songwriter Chase Bryant and hard rock-country songstress Kasey Tyndall.
Date Artist
Wednesday, Nov 6 Chancey Williams
Thursday, Nov 7 Chevel Shepherd
Friday, Nov 8 Casey Barnes
Saturday, Nov 9 Chase Bryant
Sunday, Nov 10 Kasey Tyndall
The thrilling sports action of PBR Finals Week begins on Saturday, Nov. 2 and Sunday, Nov. 3 at the South Point Arena for the PBR Pendleton Whisky Velocity Tour Finals and will then move over to T-Mobile Arena on Wednesday, Nov. 6 for the highly anticipated PBR World Finals. On Sunday, Nov. 10 the 2019 PBR World Champion will receive the coveted world championship gold buckle and $1 million bonus.
The 2019 season has kept fans on the edge of their seats as the top bull riders in the world all vie for the No. 1 spot in the world standings. With just six regular season events left and only 498 world points separating the top three riders in the world, competition will be at an all-time high.
While concerts are free, tickets for the 2019 PBR World Finals can be purchased at pbrfinalsweek.comor by calling the PBR's customer service department at (800) 732-1727.
From the all-star concert lineup at T-Mobile Arena to the added action on the dirt at South Point Arena including the ABBI (American Bucking Bull Inc.) Finals featuring the top young bovine athletes, UBHA Bucking Horse Finals and the Chris Shivers Miniature Bull Riding (MBR) World Finals, Shorty Gorham's American Freestyle Bull Fighting World Finals, to the Western Gift Expo, PBR Heroes & Legends celebration, charity clay shoot, charity golf tournament, after-parties and live entertainment, there is something for everyone during PBR Finals Week.
A full schedule of times, concerts and events can be found .
About Chancey Williams
Rocky Mountain CMA Entertainer of the Year and Wyoming native Chancey Williams and his "Younger Brothers Band," have relentlessly toured the western United States, developing a rabid fan base not seen from the cowboy state since Chris LeDoux. In fact, Williams and LeDoux are the only two people to ride in the Cheyenne Frontier Days Rodeo (touted "Daddy of 'Em All") and also play its main stage as a major entertainer. The former saddle bronc rider and the band have shared the stage with dozens of artists, including Lady Antebellum, Old Dominion, Miranda Lambert, Eric Church, Brantley Gilbert, Gary Allan and Travis Tritt, bringing fans a rowdy, raucous, unapologetic, memorable stage show. The band's latest album, Rodeo Cold Beer, debuted at No. 1 on the Billboard Mountain Heatseekers Chart, No. 5 on the Billboard West North Central Heatseakers Chart, and No. 7 on the iTunes Country Albums Chart. Rodeo Cold Beer is the commercial follow-up to the Billboard Heatseekers Charting album, Echo.
About Chevel Shepherd
Season 15 winner of NBC's "The Voice" Chevel Shepherd continues to impress audiences with her powerful voice despite being just 17 years old and petite in stature. Raised on country music and the outdoors – often doing crafts, feeding the animals and fixing up cars with her dad – Shepherd was 8 when she started singing on the radio around Florida, Colorado and New Mexico. Every Friday morning her dad and mom would drive her to the local radio station before school and she would sing live. Her winning season on the hit vocal competition, coached by Kelly Clarkson, has catapulted her to accomplishing lifelong dream opportunities including singing on-stage at the Grand Ole Opry, working on her debut album alongside Clarkson and touring nationwide.
About Casey Barnes
The Gold Coast-based Barnes had a solid start to 2018 when his current album The Good Life debuted at #1 on the iTunes Country Album Chart and peaked at #2 on the Aria County Album Chart. Radio has embraced a number of cuts from the album including The Way We Ride, Be Mine, and his current single, Better Days. Lead single Ain't Coming Home enjoyed consecutive weeks at #1 on the Country Tracks Top 40 chart.
The Good Life has helped Casey to grow his audience to over 134,000 listeners per month across streaming services alone. His recordings have generated 4.37 million streams with over 40,000 fans joining in online to tell the likeable artist that they are ready for whatever he's got next in store for them.
About Chase Bryant
One of the most prolific guitar players in today's country class, 26-year-old Chase Bryant was raised in Orange Grove, Texas (pop. 1,200). Bryant's grandfather played piano for Roy Orbison and Waylon Jennings and his uncles co- founded the group Ricochet. Conway Twitty, Merle Haggard, Tom Petty, Vince Gill, Bob Wills, Steve Wariner, Bryan Adams and more were early influences, as were records by Keith Urban and Brad Paisley. His guitar-wielding debut single "Take It On Back" hit the Top 10 of the Country Billboard Chart and Bryant's second consecutive hit "Little Bit of You" rose to #3 on the Country Billboard Chart. Internationally, the single was a Top 20 hit in Canada and earned the #1 spot on Australia's CMC Countdown.
A musical maverick, Bryant taught himself to play guitar upside down and backwards at the age of 3. Fans have witnessed his guitar work across the globe on tours including Tim McGraw's SHOTGUN RIDER TOUR, Brantley Gilbert's LET IT RIDE TOUR, Kip Moore's 2016 WILD ONES TOUR and Brad Paisley's 2017/2018 WEEKEND WARRIOR TOUR. After finding inspiration in his roots, Bryant is excited to share new music later in 2019. For more information visit: www.chasebryant.com
About Kasey Tyndall
Kasey Tyndall's journey to Nashville was accelerated in 2014 when she won a radio contest to sing "We Were Us" with Keith Urban. The then-college student moved to Music City, leaving her studies to be a nurse behind and instantly began her soulful music career. Tyndall's debut single, "Everything is Texas," was released in early 2017 and garnered attention on the Wild Country Spotify playlist and the video hit Top 10 on CMT's 12 Pack Countdown. The East Carolina artist's second release "Bar That's Open," is a song she co-wrote with Ashley McBryde and Lainey Wilson. In 2017, Tyndall conquered more than 100 tour dates alongside the likes of Kane Brown, Granger Smith, Parmalee, Casey Donahew, Wheeler Walker Jr., The Cadillac Three and many more.