Davis wins Round 1 of Last Cowboy Standing at Cheyenne Frontier Days
By : Jonathan Eisen
July 23, 2019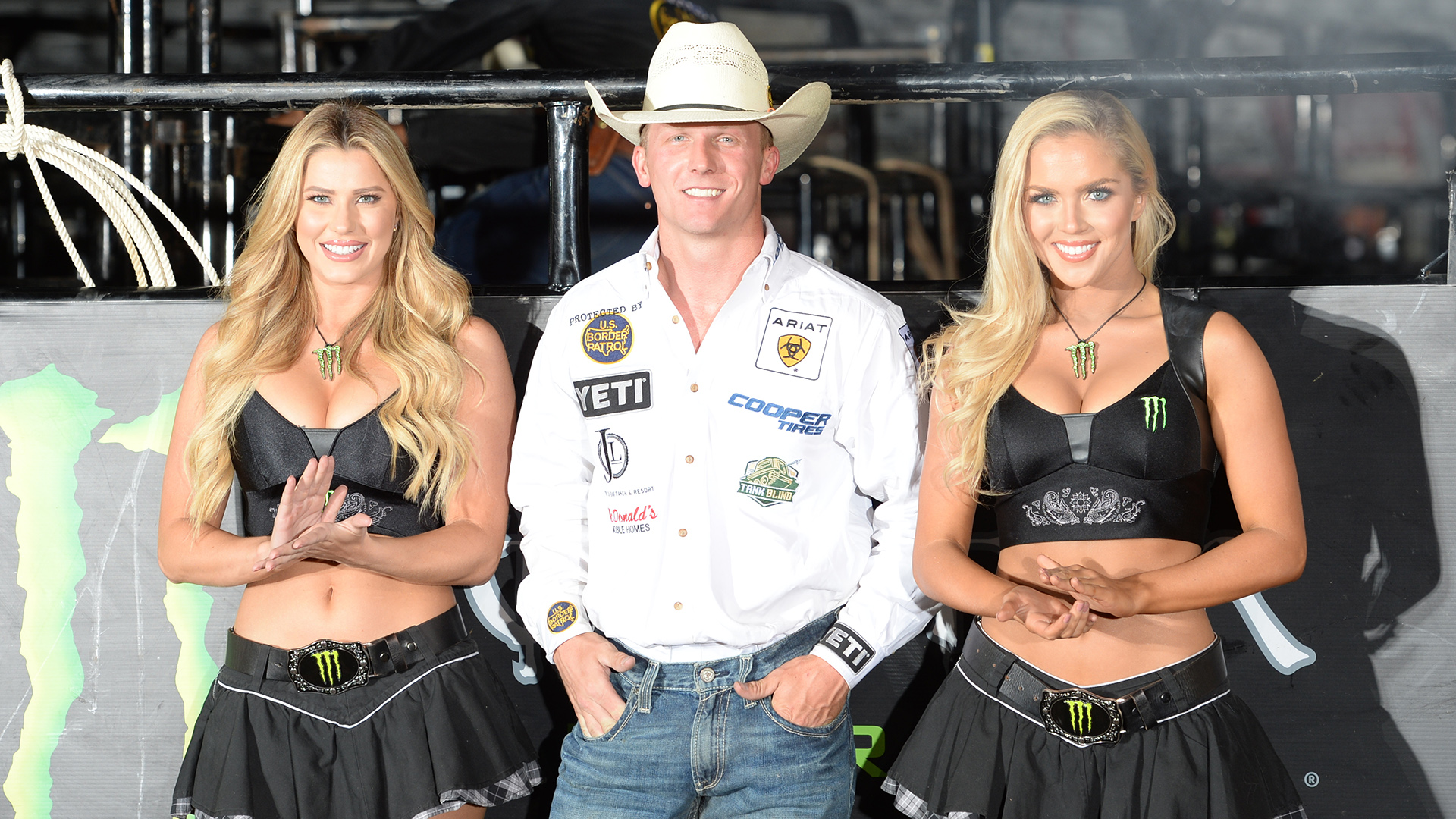 CHEYENNE, Wyo. – 2016 World Champion Cooper Davis (Jasper, Texas) brought the heat to the Daddy of 'Em All as he won Round 1 of PBR's (Professional Bull Riders) Last Cowboy Standing, at Cheyenne Frontier Days on Monday night.
Davis reached 8 seconds aboard Taco Cat (Dakota Rodeo/Chad Berger/WSM Auctioneers/Rex Linn) for 88 points to win Round 1 of the Last Cowboy Standing, which debuted in front of a packed grandstand at the iconic Cheyenne Frontier Days. The round win awarded the Texas cowboy 125 world points and $10,000. Davis held his No. 6 spot in the world standings.
The 25-year-old was one of 10 cowboys to record a qualified ride in Round 1, guaranteeing the group of athletes among the best bull riders in the world a spot in Saturday's Round 2. With a minimum of 25 riders required to advance to Round 2, the remaining 15 draw spots will be determined by the world standings heading into Last Cowboy Standing.
2017 Rookie of the Year and current world standings leader Jose Vitor Leme (Ribas do Rio Pardo, Brazil) finished in second place on Friday night by covering Hot Habanero (Talbert Bucking Bulls/Greg Talbert) for 87 points. Leme won $3,500 and 75 world points, allowing the Brazilian to increase the gap between himself and the rest of the pack in the world standings.
Brennon Eldred (Sulphur, Oklahoma) finished in third place with an 86.75-point ride aboard Jaynettes Pet 2 (4B Bucking Bulls/John Begay), netting $2,250 and 60 world points. Eldred started the night at No. 25 and moved up to No. 21 in the world standings.
Utah cowboy Joe Frost (Randlett, Utah) took home a fourth-place finish with a wild ride as the Cheyenne crowd erupted. Frost jumped from No. 21 to No. 20 in the world standings after riding Uncle Gangster (Ogden Ranch/Hart Cattle Co.) for 86.5 points, earning $1,500 and 50 world points.
Rounding out the Top 5 was three-time World Champion Silvano Alves (Pilar do Sul, Brazil), who turned in an 86.25-point ride on Monkey (Cooper/Scruggs Bucking Bulls/Bryce Cooper) to take home a $1,250 paycheck and 40 world points. The veteran rider climbed from No. 26 to No. 24 in the world standings.
25 bull riders from Monday's Round 1 will return to the "Daddy of 'Em All" on Tuesday, July 23 for Round 2 of Last Cowboy Standing, until only one remains as the dust settles.
40 riders competed in Round 1, with the Top 25 scores advancing to Round 2. The Top 8 riders in the aggregate following the second round will then advance to Round 3. Round 4 will then consist of the top four riders in the aggregate based upon the previous three rounds.
Round 5 will feature every rider who posted a qualified ride in Round 4. A minimum of two riders will compete in Round 5. If only one rider covers in Round 4, then the PBR will draw back one rider based on aggregate scores following the completion of Round 4.
The rider with the highest score in Round 5 will win the title of Last Cowboy Standing. If all riders buck off in Round 5, then the Last Cowboy Standing crown will go to the rider with the highest aggregate score among those who attempted a bull in Round 5.
The action from Cheyenne will be streaming live on Ridepass.com and the RidePass mobile app. Replays from Round 1 will be available starting at 8 a.m. ET on Tuesday, July 23.
Professional Bull Riders - LAST COWBOY STANDING
Cheyenne, WY, 2019
Event Leaders (Round 1-Round 2-Round 3-Round 4-Round 5-Event Aggregate-Event Points)
1. Cooper Davis, 88-0-0-0-0-88.00-125 Points.
2. Jose Vitor Leme, 87-0-0-0-0-87.00-75 Points.
3. Brennon Eldred, 86.75-0-0-0-0-86.75-60 Points.
4. Joe Frost, 86.5-0-0-0-0-86.50-50 Points.
5. Silvano Alves, 86.25-0-0-0-0-86.25-40 Points.
6. Keyshawn Whitehorse, 84.75-0-0-0-0-84.75-20 Points.
7. Luciano De Castro, 84.25-0-0-0-0-84.25-10 Points.
8. Jess Lockwood, 82-0-0-0-0-82.00-5 Points.
(tie). Cody Nance, 79-0-0-0-0-79.00-5 Points.
(tie). Dener Barbosa, 84-0-0-0-0-84.00-5 Points.
Chase Outlaw, 0-0-0-0-0-0.00
Joao Ricardo Vieira, 0-0-0-0-0-0.00
Cody Teel, 0-0-0-0-0-0.00
Derek Kolbaba, 0-0-0-0-0-0.00
Ryan Dirteater, 0-0-0-0-0-0.00
Claudio Montanha Jr., 0-0-0-0-0-0.00
Matt Triplett, 0-0-0-0-0-0.00
Aaron Kleier, 0-0-0-0-0-0.00
Cody Jesus, 0-0-0-0-0-0.00
Mason Taylor, 0-0-0-0-0-0.00
Daylon Swearingen, 0-0-0-0-0-0.00
Ezekiel Mitchell, 0-0-0-0-0-0.00
Stetson Lawrence, 0-0-0-0-0-0.00
Lucas Divino, 0-0-0-0-0-0.00
Marco Antonio Eguchi, 0-0-0-0-0-0.00
Alisson De Souza, 0-0-0-0-0-0.00
Rubens Barbosa, 0-0-0-0-0-0.00
Taylor Toves, 0-0-0-0-0-0.00
Eduardo Aparecido, 0-0-0-0-0-0.00
J.B. Mauney, 0-0-0-0-0-0.00
Scottie Knapp, 0-0-0-0-0-0.00
Dakota Buttar, 0-0-0-0-0-0.00
Danilo Carlos Sobrinho, 0-0-0-0-0-0.00
Michael Lane, 0-0-0-0-0-0.00
Junio Quaresima, 0-0-0-0-0-0.00
Dylan Smith, 0-0-0-0-0-0.00
Brady Fielder, 0-0-0-0-0-0.00
Ruger Piva, 0-0-0-0-0-0.00
Paulo Ferreira Lima, 0-0-0-0-0-0.00