Cravens determined to return from broken leg for World Finals
By : Justin Felisko
July 18, 2019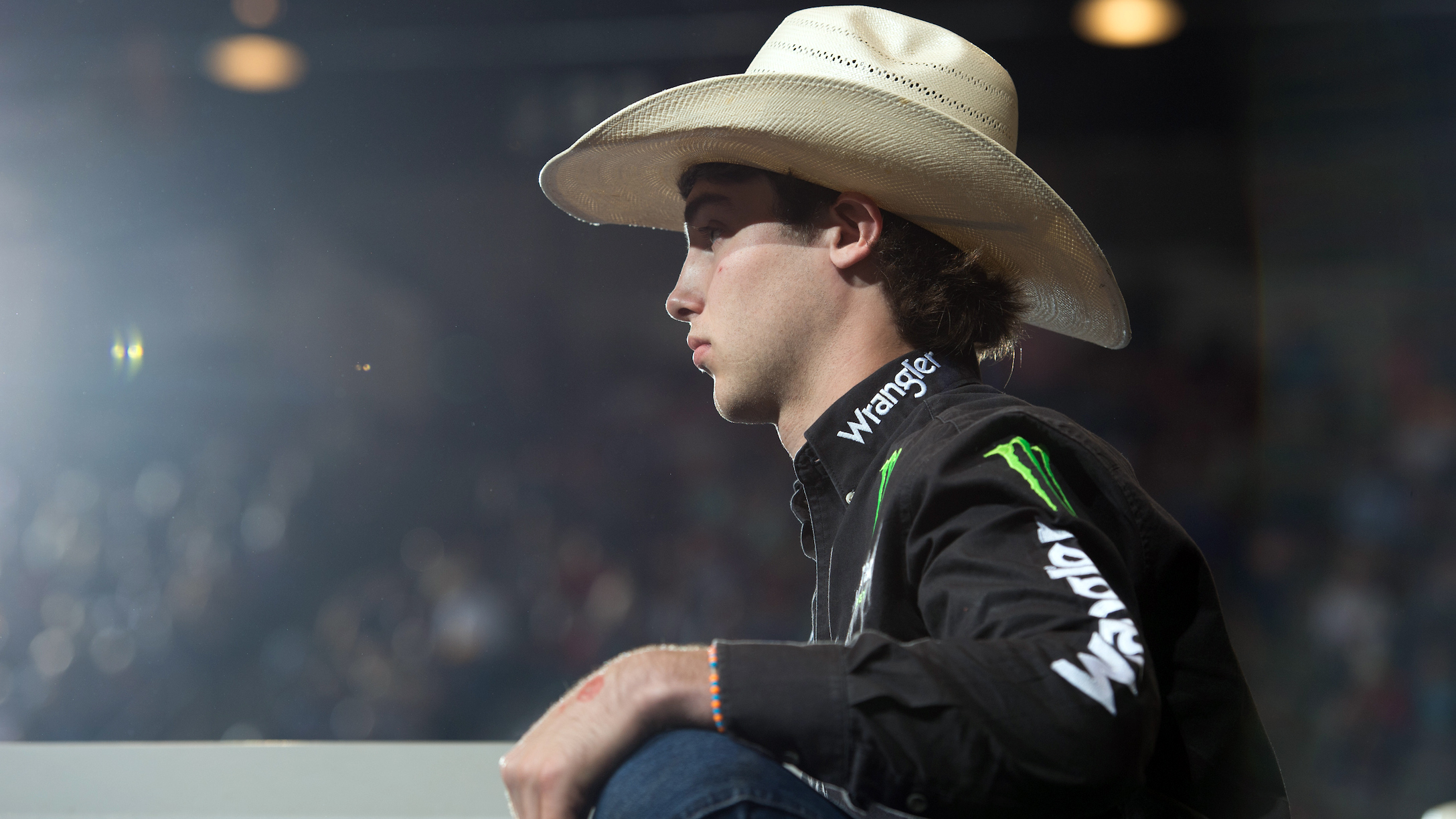 PUEBLO, Colo. – In a span of a week, Cannon Cravens rookie season went from the highest of highs to the lowest of lows.
Cravens put forth arguably one of the greatest showings of his young career in Bismarck, North Dakota, when he rode Sitting Bull for 88 points and Stretch for 91 points during Chad Berger's $125,000 Team Challenge, presented by Marquis Metal Works, last month.
The 91 points is the highest ride ever recorded by Cravens at all levels of competition.
Cravens was then ready to build off that performance a week later in Vinita, Oklahoma, before he slapped Lefty at the 7.82 second mark and was thrown underneath the bull. In a blink of an eye, Lefty then stepped on Craven's left leg.
"I rode my short-round bull, but I slapped him right at the buzzer and he threw me underneath and stepped right on my leg," Cravens recalled this week during a fishing trip with friends in Missouri.
A steel rod, four screws and a three-day stint in the hospital was the end result for Cravens in Vinita.
"Yeah it was just starting getting to fun again, and I was riding everything, but I guess things happen for a reason," Cravens said. "Especially with the baby on the way. We bought a house and this gives me time to get things ready."
The 19-year-old is expected to be out of competition for three to six months, but Cravens believes he can make it back in time for the 2019 World Finals on Nov. 6.
The No. 18 ranked bull rider in the world standings will be around four and a half months into his recovery when the PBR's season-culminating event takes place in Las Vegas at T-Mobile Arena.
"Three to six months, but I already threw the damn crutches down and am walking on it," Cravens told PBR.com this week. "This should be pretty quick."
Cravens is going to follow the guidance of Dr. Tandy Freeman, but he did say that he will not rush back to competition just for the sake of attempting to knock some rust off before the Finals.
"I don't plan on going to any other events before the Finals unless I am completely ready," Cravens said.
"It is going to be a deal where I get on some practice bulls at the house and then go to the Finals."
Of course, Cravens also will have to stay inside the Top 35 if he hopes to qualify for the World Finals.
Cravens has a 327.5-point cushion between himself and No. 36 Cody Heffernan, who is also injured (torn knee ligaments).
After finishing third at the season-opening Monster Energy Buck Off at the Garden, it has been a season of trials and tribulations for Cravens.
He is 12-for-42 (28.57%) in 15 Unleash The Beast events with five Top-10 finishes.
"Not really (satisfied)," Cravens said. "I am Top 10 caliber for sure, but shit happened. I got in a little slump. I just changed ropes (to a Brazilian style) and I had figured shit out and was riding like I know how. Then this happened.
"Next year, I will be ready for sure."
Cravens is 225 points behind No. 12 Aaron Kleier for the Rookie of the Year lead.
If Cravens is cleared to ride at the World Finals, the Porum, Oklahoma, native believes he still has an opportunity to win the Rookie of the Year title and end his season on one final high note.
"Oh yeah," Cravens said. "If I go to the Finals and ride like I was before I got hurt, it is still mine. I am not worried about that. I am just trying to win as much money as I can when I get there. If I win it, I win it. If I don't, I don't. I already have proved to everybody I can ride."
WILLINGHAM'S RECOVERY GOING WELL
Longtime PBR veteran Sean Willingham is also recovering from a broken left leg.
Willingham broke his tibia and fibular on March 24 attempting to ride Wileywood Blue (7.14 seconds) in Kansas City, Missouri, and he is hopeful to return to competition at the end of September.
The 38-year-old is 56th in the world standings and is 279.17 points outside the Top 35.