Pacheco recovering after hurting arm in Brazil
By : Justin Felisko
June 18, 2019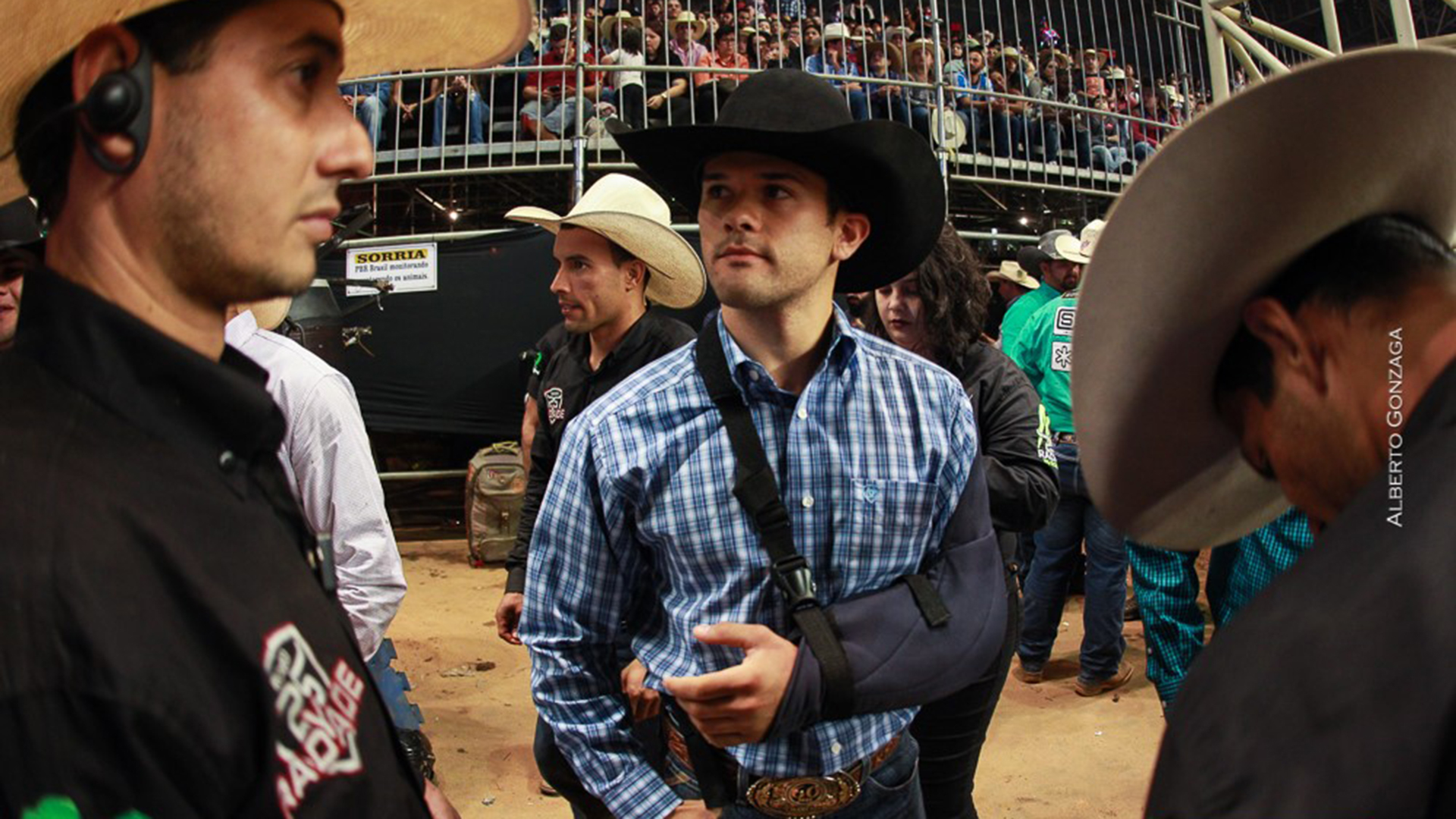 PUEBLO, Colo. – Reigning World Champion Kaique Pacheco has dislocated his left elbow (free arm), according to reports out of PBR Brazil.
Jorge Cardoso of PBR Brazil writes that Pacheco underwent an MRI on Tuesday after he dislocated his elbow following a 78.5-point ride on Tucuma during the PBR Brazil event in Americana this past weekend.
Pacheco remained on the ground following the ride. The PBR Brazil sports medicine team tended to him and helped him out of the arena. He was later transported to a local hospital and eventually released.
The 24-year-old told Cardoso, "I tried to get up and could not. That was when I felt a very strong pain in my arm. I thought it was broken," Pacheco said.
Gustavo Martins de Oliveira, physiotherapist of PBR Brazil, told Cardoso the recovery time will depend on the results of the MRI.
"It is necessary to evaluate if there was rupture of some ligament or of the muscles in the region," Oliveira told Cardoso. "It is only after these examinations have been made that the doctor tending to Kaique will have an accurate report and will know how long he should stay out of the arenas."
According to Cardoso, Pacheco remains hopeful that he would be ready to return to the United States by July 22 for Last Cowboy Standing at Cheyenne Frontier Days.
Pacheco has won the past three Last Cowboy Standing events.
The fifth-year pro has had a slow start to 2019 and is ranked 59th in the world standings. Pacheco is 9-for-29 (31.03%) and trails the Top 35 by 231.67 points.
"I'm going to follow everything the doctor gives me so I can recover fast and get back to compete in the United States," Pacheco said to Cardoso.
Follow Justin Felisko on Twitter @jfelisko