Davis: Global Cup is a reminder you don't win on paper
By : Justin Felisko
June 12, 2019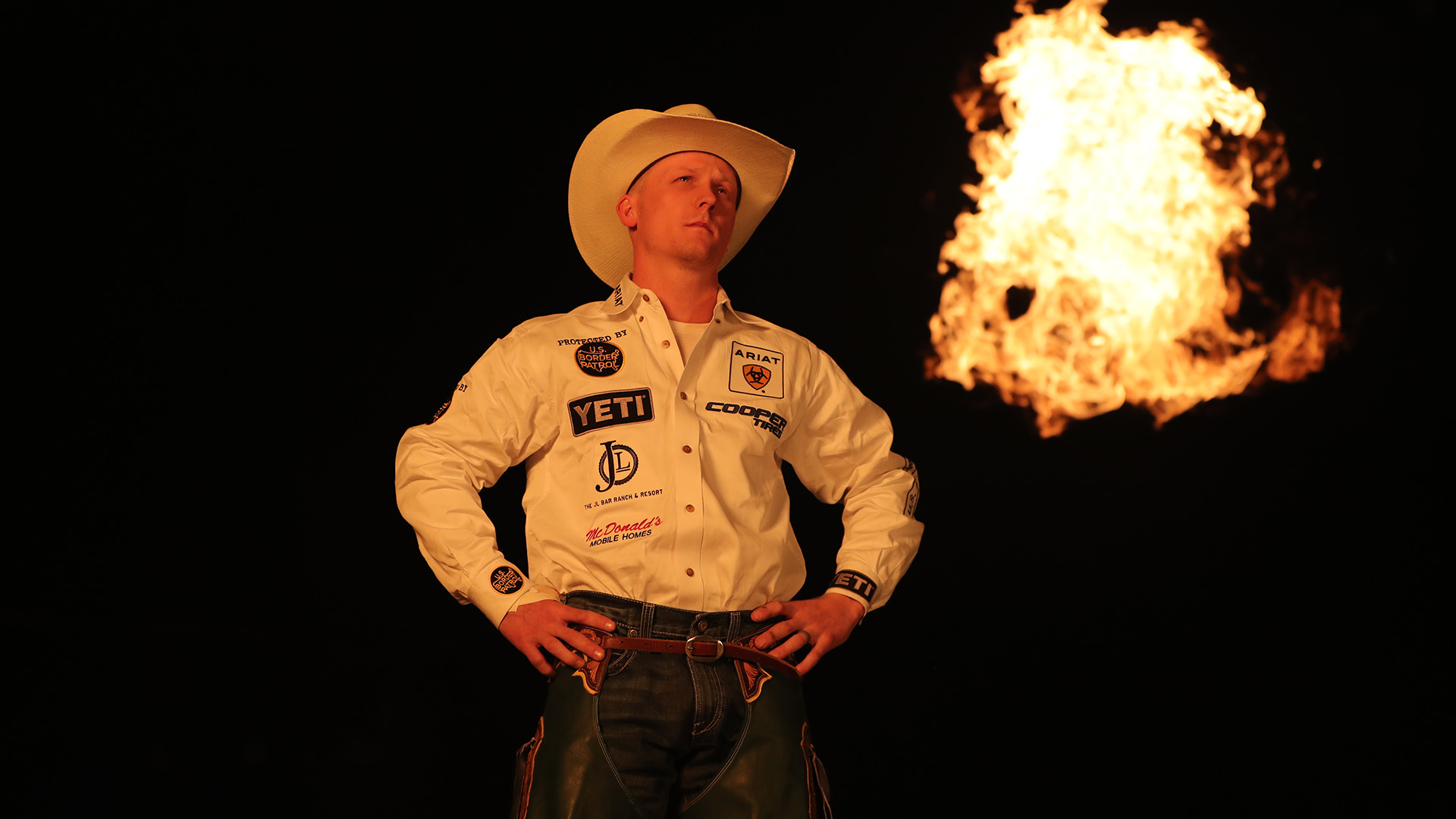 Watch Chad Berger's $125,000 Team Challenge exclusively on RidePass Friday & Saturday night
PUEBLO, Colo. – Yes, 2016 World Champion Cooper Davis is extremely confident in Team Cooper Tires for this weekend's $125,000 team challenge, presented by Marquis Metal Works, at Chad Berger's annual Touring Pro Division event in Bismarck, North Dakota.
Yes, Davis can see that on paper his team is one of the strongest – if not the strongest – set to compete in the five-team challenge Friday and Saturday night at the Bismarck Event Center.
A team featuring Cooper Davis, five-time PRCA champion Sage Kimzey and world No. 3 Chase Outlaw is scary good to say the least.
Davis knows, though, that no amount of world titles, World Finals qualifications or rides at the National Finals Rodeo guarantees anything.
Just look at the past Global Cup.
"Statistically, nobody is supposed to beat us on paper, but paper doesn't win. We have all seen that before," Davis said. "Last two Global Cups, (Team USA) come this close to doing it. All it took was one more bull ride."
The Team USA Eagles lost to Team Brazil inside AT&T Stadium, 12 rides to 11.
It was the second straight Global Cup in which the Eagles failed to leave victorious after winning the Edmonton Global Cup with a roster that featured less high-end talent compared to the two American teams that competed in Sydney and Arlington.
"There is no tricks about it," Davis continued. "You just have to stay on your bulls and make it count. We should win. Just like every other Global Cup I have been on, we should win. I feel confident in my team, but I have been before."
The format for this weekend's team challenge is simple. Each of the five teams get three outs per night, and the team with the highest combined aggregate score (six rides at most) will be victorious.
The room for error was extremely slim at the Global Cup, as Davis can attest, but the margin is even smaller in Bismarck with a smaller team competing.
Davis believes a team will have to be near perfect to win Berger's challenge this weekend.
"There is (less room for error) for sure," Davis said. "There is only three rides (per night) and less mistakes you can make. At the same time, I think it is going to take four to five bulls to win. That would be my guess. If you get two guys to stay on two bulls one night, and then maybe one night everybody stays on one. I am going to say five bulls will win it."
TEAM COOPER TIRES NIGHT 1 MATCHUPS
Davis vs. Midnight Rain (18-3, all levels)
Outlaw vs. Sky Harbor (10-2, all levels)
Kimzey vs. Rising Sun (25-15, all levels)
Davis believes his team is well suited for any type of bull they may draw for Round 2 on Saturday night too.
"We have guys that can ride bulls to the left and the right, so that is the main thing coming in," Davis said. "Jess (Lockwood) has an awesome team and I think me having a couple left-handed guys, right-handed guys, it is not something you think about going into it, but if you have guys that can go opposite ways it is a lot easier to pair guys up."
This weekend is Davis' first event since he went 3-for-3 to win the Green Bay Invitational, while Outlaw went 1-for-3 last weekend in Deadwood, South Dakota.
RELATED: Davis: 'Nashville 2016 started my World Champion run'
Davis, the No. 6 bull rider in the world, and Outlaw, currently ranked No. 3, also entered this weekend's preceding Touring Pro Division Major event taking place in Bismarck before the team challenge. They are two of 21 Top 35 riders competing in the bull riding, where one rider can earn a maximum of 270 world points.
Davis does not plan on competing much, if at all, between now and Last Cowboy Standing on July 22-23 in Cheyenne, Wyoming. The next PBR Major can award one bull rider 1,250 points toward the world standings and a minimum payout of $100,000.
Kimzey, meanwhile, was in Alberta, Canada, this past weekend competing at various pro rodeo events. Davis will meet up with Kimzey Friday in Dallas as they head north to Bismarck.
Last year, Kimzey pulled out of Berger's World Champion's Challenge event with a riding arm injury after competing at the Reno Xtreme Bulls event a night earlier.
Davis knows Kimzey will be ready for his debut in Bismarck.
"I talked to him the other day and made sure we all had our flights bought for the right days," Davis said. "We are all ready. We will show up the day of and try to get out of there as soon as we can."
Follow Justin Felisko on Twitter @jfelisko