Dirteater expects Bismarck to help potential Team USA Wolves riders gain experience for Global Cup
By : Justin Felisko
June 10, 2019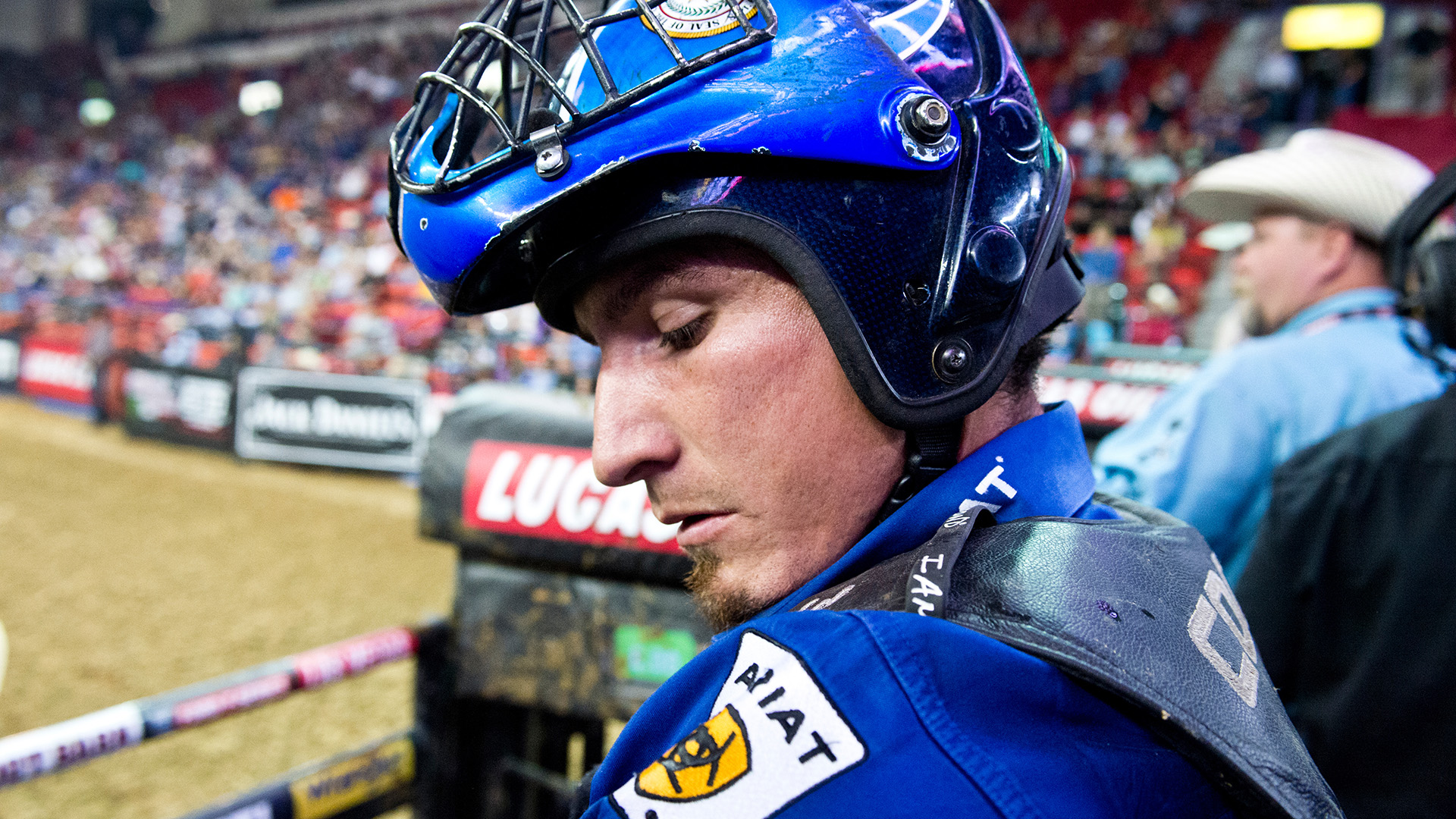 Watch all of the action from Bismarck exclusively on RidePass this weekend
PUEBLO, Colo. – Ryan Dirteater remembers seeing the excitement glistening in the eyes of all the Team USA Wolves riders during this past February's first Global Cup on U.S. soil.
Dirteater was no stranger to the international bull riding team stage. He couldn't help but think back to his own debut in a team-formatted event when he suited up for the red, white and blue for the 2009 World Cup in Barretos, Brazil.
There were nerves and excitement then for a 20-year-old bull rider from the small town of Hulbert, Oklahoma.
Fittingly, Dirteater could relate to how his younger teammates Cody Jesus, Cannon Cravens, Colten Jesse and Keyshawn Whitehorse may have felt when they stepped inside the state-of-the-art AT&T Stadium in Arlington, Texas, for the WinStar World Casino & Resort Global Cup USA, presented by Monster Energy.
The Wolves were eight Native American riders looking to make their own history inside the home of the Dallas Cowboys, just as the Green Bay Packers did by winning Super Bowl XLV.
The first-ever Native American squad may not have left AT&T Stadium victorious four months ago, but they could certainly hold their heads high following a third-place finish.
Those two days in Arlington, Texas, are one reason why Dirteater originally passed on the opportunity to ride for Stetson Lawrence and Team Four Bears Casino & Lodge at Chad Berger's $125,000 Team Challenge in Bismarck, North Dakota, which is set to take place on Friday and Saturday night.
Fans can watch all the action from Bismarck, including the Dakota Community Bank & Trust Touring Pro Division event exclusively on RidePass at 8:30 p.m. ET.
However, once Colten Jesse announced that he would be unable to ride in Bismarck because of a shoulder injury, Dirteater decided to reconsider.
"Stetson called me at 9 o'clock one night, and I didn't even stutter or second-guess it," Dirteater said. "I said, 'Yes. I will be there.'"
So why the change of heart?
"Originally because I knew we have these younger guys that were really hungry," he said. "Then they were there and they needed me."
Dirteater had told Lawrence previously that if something came up and he was needed, he would be ready.
"I told Stetson, 'Only if you need me,'" he said. "During the summer time, I like to spend my time at home and rope and find my solitude place. When I am there, I want to relax and heal up for the second half. When he called, I told him we will be there."
Dirteater and Lawrence will be riding alongside Jesus (alternate) and Cravens in Bismarck.
Bismarck will be another good test run for the Native American riders looking to show they have what it takes to ride for the Wolves in 2020.
"This event isn't an easy one," Lawrence said. "Chad brings the best bulls and if you do good here, you are riding good. So it's a great confidence boost for the summer."
The PBR announced in April that the 2020 Global Cup USA will be held in Arlington, Texas, and that the roster sizes for the six teams will be shrinking by one.
Therefore, competition to make the Wolves should reach another level in 2020.
RELATED: Dirteater hopeful Wolves get another opportunity
Dirteater, though, should be a favorite to ride again for the Wolves in 2020.
Not only did he finish second in the individual aggregate at the 2019 Global Cup USA, but he is also the highest-ranked Native American in the PBR world standings.
The No. 9-ranked rider in the world is 17-for-43 (39.53 percent) on the premier series with one event win and four Top-5 finishes.
Last month, Dirteater became the first rider to conquer 2019 World Champion Bull contender Fearless, riding the D&H Cattle Company stalwart bovine for 89 points during the 15/15 Bucking Battle at the Ty Murray Invitational.
"I have been looking forward to that matchup since I saw I had him," Dirteater said. "I have been watching this bull this season. He really moves ahead. You just have to crawl out over him and that is kind of the way I ride.
"That bull fit me. Some bulls just fit you better than others. I knew what I needed to do, and sometimes I do it good when I do it. That bull is just a bull I have been watching, and it worked out really great."
The ride was actually Dirteater's first in a 15/15 Bucking Battle in seven years. He had bucked off 32 consecutive bulls in the special bonus round.
"Finally!" Dirteater said in Albuquerque. "It had been seven years since I stayed on a 15/15 bull. Hell, the year I rode RMEF Gunpowder & Lead (91.25) points, Stormy Wing was 92 on Train Wreck."
Dirteater will look to be 90 and much more in Bismarck.
Not only is he riding in the team challenge, but also he, Lawrence, Cravens and Jesus will be in the preceding Touring Pro Division event on Friday and Saturday night.
One rider can potentially earn 270 points toward the world standings with a victory.
Follow Justin Felisko on Twitter @jfelisko