With less than five months until World Finals, McBride sees summer run playing 'huge' role in title race
By : Justin Felisko
June 07, 2019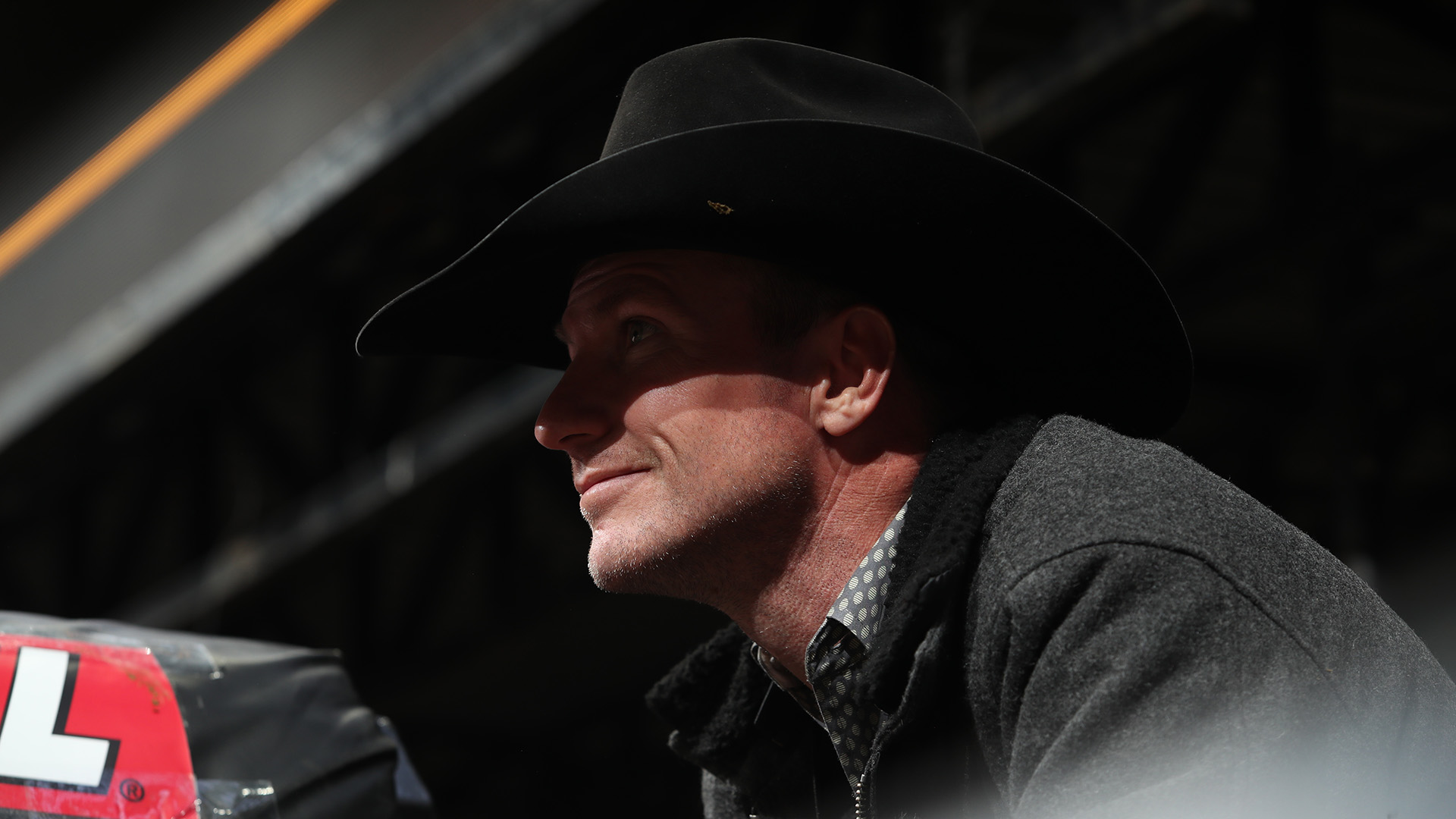 PUEBLO, Colo. – With the Unleash The Beast may be on a short hiatus, this year's world title contenders are packing up their gear bags and chasing every world point possible between now and Last Cowboy Standing at Cheyenne Frontier Days on July 22-23.
2017 World Champion Jess Lockwood and world No. 3 Chase Outlaw are both headed to Deadwood, South Dakota, for this weekend's Deadwood PBR Touring Pro Division event, presented by Go Deadwood.
Meanwhile, world No. 5 Cody Teel and No. 7 Luciano de Castro are set to ride in Odessa, Texas, at the Caveman Invitational TPD event on Saturday night.
The four riders can potentially earn 60 points toward the world standings. That may seem a pittance in the grand scheme of the 2019 world title race, but a victory for any of the world title contenders may make a difference at the 2019 PBR World Finals on Nov. 6-10 in Las Vegas at T-Mobile Arena.
TICKETS: Don't miss out on Last Cowboy Standing!
Historically, any rider within 2,000 points of the world No. 1 ranking has a realistic opportunity at winning the world title. There are currently eight riders within that distance after 16 regular season Unleash The Beast events.
Beyond the TPD events, two PBR Majors could rock the world standings.
Cheyenne is the first of two PBR Majors remaining in the second half of the season – the other being the Jack Daniel's Music City Knockout, presented by Cooper Tires, on August 24-25.
One rider can earn a maximum of 1,250 points at either PBR Major – not to mention a minimum payday of $100,000 – and both Majors will have new formats in 2019.
Two-time World Champion and CBS Sports Network commentator Justin McBride commends the top riders in the world who are chasing those precious points in June and July.
"Ten points can be the difference the way it is going," McBride said. "Five points. Every point, as dumb as it sounds, really matters, especially in a field like this where they are so close. One weekend it's this guy, the next weekend it's that guy. I really think the guys that go the most over the summer are going to have the advantage, because here is the thing – most of the time they won't be facing these (Unleash The Beast) bulls and they won't be bunched up in the same place."
There are 18 Touring Pro Division events in the United States schedule before the Unleash The Beast resumes in Cheyenne, Wyoming, with Last Cowboy Standing.
There is also the 2019 Calgary Stampede, the Days of '47 Cowboy Games & Rodeo, and 18 international events in Australia, Brazil, Canada and Mexico that can impact the title race.
Fans can watch select events, such as the Calgary Stampede, Chad Berger's annual Touring Pro Division event and the Days of '47 on RidePass.
RIDEPASS: Sign Up Now!
Essentially, the top bull riders in the world should be favored to win every time they nod their head at non-UTB events this summer.
Even world leader Jose Vitor Leme had planned on competing in Odessa this weekend until he sustained a minor groin injury in Green Bay.
"The summer is going to be huge I think," McBride said. "Jess plans on it, from what he says. Chase is going. Jose is. I know Cooper is probably not going to go. Joao may do something in Brazil."
Cheyenne and Nashville will affect the title race, no doubt, but don't jump to conclusions when ruling out the summer run.
Kaique Pacheco won the 2018 world title by 422.5 points.
Jess Lockwood won the 2017 championship by 447.5 points.
2016 World Champion Cooper Davis ended his title season 488.42 points ahead.
One rider can earn any of those total points if they go on a hot streak before Cheyenne or Nashville.
"Things can look different before we even see them all again in Cheyenne," McBride said.
Outlaw will head into Deadwood this weekend 439.16 points behind Leme, while Lockwood sits 674.16 points out of the top spot.
Other top riders tentatively expected to compete in Deadwood include No. 12 Matt Triplett, No. 13 Mason Taylor, No. 14 Stetson Lawrence, No. 32 Cody Nance, No. 32 Scottie Knapp and No. 35 Michael Lane.
No. 15 Lucas Divino, No. 22 Brennon Eldred and No. 29 Taylor Toves are some of the top riders set to ride in Odessa.
This weekend is a microcosm of one of the biggest advantages McBride sees for the world title contenders who decide to ride at non-UTB events.
The Top 10 to 15 riders in the world will not be competing against each other as if it was an Unleash The Beast event.
"There are guys going to Australia, back to Brazil and then all the ones in the (United) States, Canada," McBride said. "There are a lot of opportunities to not have to butt heads with the Top 10 guys in the world on a nightly deal and you are not going to have to get on a 46-pointer to win it all."
Of course, whether it is the summer run, the PBR Majors or any of the other eight remaining Unleash The Beast regular-season events, it still all comes down to the PBR World Finals on Nov. 6-10.
"I take away from (the first half) we are not going to know anything until after the World Finals is over. Really," McBride said. "There is no clear cut dominating guy."
Follow Justin Felisko on Twitter @jfelisko