Paton's PBR Australia's Origin co-victory may lead to Global Cup roster spot
By : Justin Felisko
June 06, 2019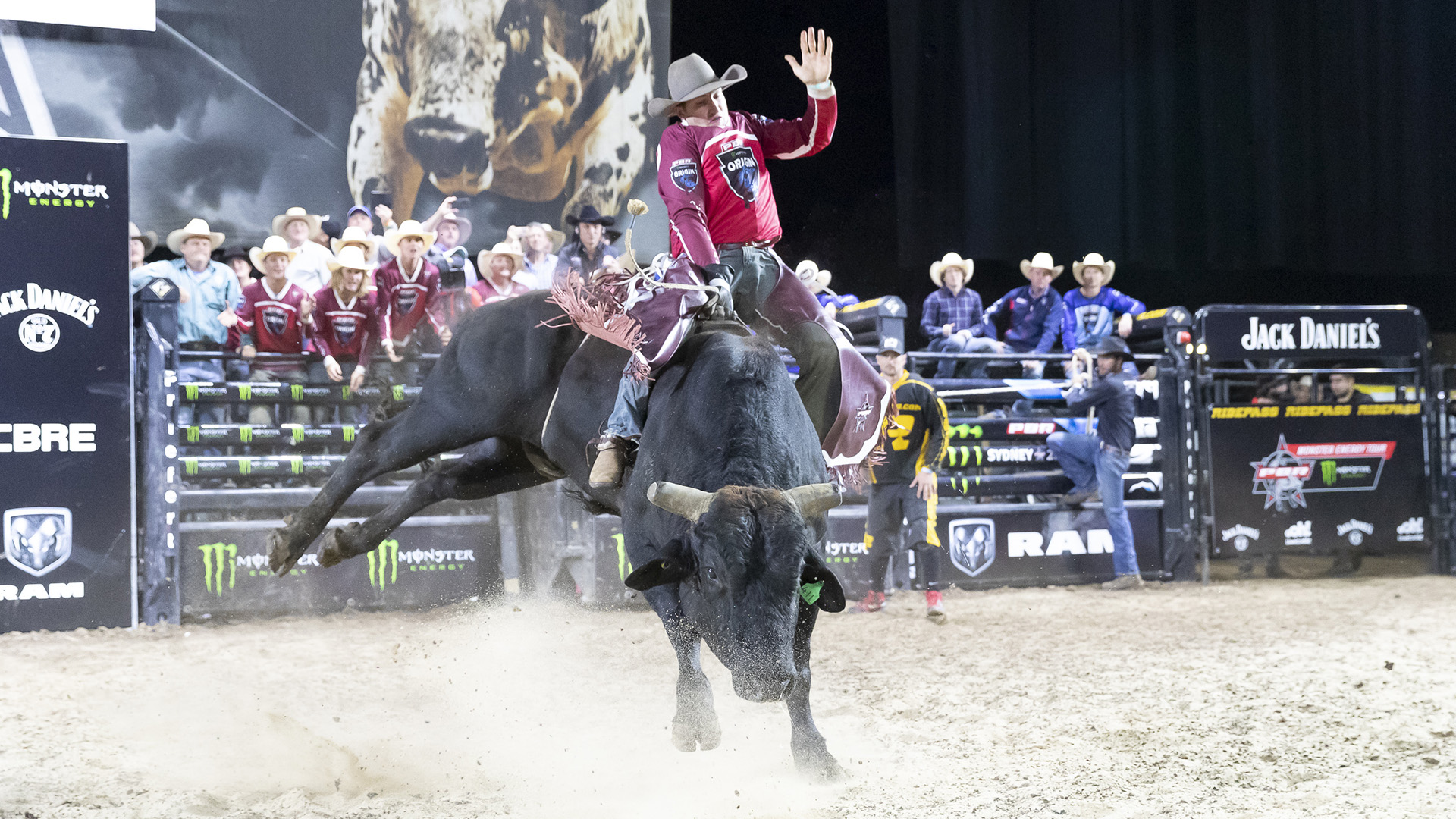 PUEBLO, Colo. – Mitch Paton was like many Australian bull riding fans this past February, highly anticipating the 2019 PBR Global Cup USA and anxiously watching from home to see if Team Australia could build off its memorable runner-up finish at the 2018 Sydney Global Cup.
Paton, of course, would have much rather been a member of the 2019 squad in Arlington, Texas, but that wasn't going to stop him for rooting for his brother Justin and the other seven riders who made the journey from the Land Down Under to ride for coach Troy Dunn and their native country.

"I wanted to go the same as everyone else, but they picked the strongest team that we had at the time and that's what it's about," Mitch told PBR.com this week. "So you've got to get behind the fellas that get the nod."
Team Australia wound up placing fourth at the third edition of the Global Cup.
Paton is now hopeful he can do enough between now and the 2020 WinStar World Casino & Resort Global Cup USA, presented by Monster Energy, in Arlington, to prove to Dunn and assistant coach Brendon Clark that he should get one of seven Australian roster spots up for grabs.
TICKETS: Get your Global Cup tickets before it's too late
Paton helped lead Team Queensland (682.5 points) to the inaugural victory last weekend at PBR Australia's Monster Energy Origin over archrival Team New South Wales (428.5 points) inside Sydney's ICC Theatre.
"I'd like to make the 2020 team, but at the moment, all I've got to do is keep riding as many bulls as I can and just see how it all pans out," Paton said.
The 28-year-old went 2-for-3, tying with New South Wales' Nathan Burtenshaw for the event average victory among individual riders competing.
Burtenshaw had bucked off his first four bulls since returning to competition on April 21 following a second surgery to repair a broken right collarbone in as many years.
It was a strong showing by Paton in a high-pressure situation with his teammates depending on him.
Paton rode Super Natural for 86 points in Round 1 and Iron Jacket for 87 points in Round 2. He was unable to cover Ooh Mr. Buckmoore (5.11 seconds) in the Bonus Round.
"It means a lot to win in a team situation, especially after coming up just short when I was at Global Cup (in Sydney)," he said. "Also, Origin would probably the biggest rivalry here within Australia."
The team-formatted event was a play on Australia's famous State of Origin rugby rivalry series between Queensland and New South Wales.
The State of Origin, which began in 1980, is an annual best-of-three rugby league football match series between two Australian state representative sides, the New South Wales Blues and the Queensland Maroons.
The Paton brothers, like most of the Australian bull riders, grew up playing rugby like Americans do traditional stick and ball sports.
They also went to school at St. Brendan's College in Yeppoon, which is known for producing professional rugby players.
Mitch played on some various lower-level teams, including with Ben Hunt, who is now playing for Queensland in the State of Origin.
"I played in a couple junior teams with players that have gone onto that (professional) level," Mitch said. "I really enjoy watching it and the atmosphere that's created around it. But those players are in a league of their own."
Paton was a rider on the 2018 Team Australia Global Cup bull riding team that nearly became the first country in Global Cup history to successfully defend its soil.
The Australians came up 0.75 points shy of defeating Team Brazil in an absolutely stunning finish with Burtenshaw riding SweetPro's Enemies Everywhere for 84.75 points in the final ride of the night at a raucous Qudos Bank Arena.
Paton was one of two final additions to the 2018 Global Cup squad by Dunn last June.
He rode High Class Hooker for 83 points in his only appearance.
The PBR has yet to announce when coaches will be submitting their roster selections for the 2020 Global Cup USA.
Until then, Paton is going to keep trying to impress Dunn and Clark.
Paton is the No. 5-ranked bull rider in Australia behind 2019 Global Cup riders Cody Heffernan, Aaron Kleier, Lachlan Richardson and Brady Fielder.
All but Heffernan are slated to compete this weekend at PBR Australia's Last Cowboy Standing event in Brisbane. Rubens Barbosa, the No. 23 rider in the world standings, is also riding in Brisbane.
"I'll go to Brisbane Saturday then there is a rodeo back up near home here on Sunday I'll do as well," Paton said.
Fans can watch the Australian Last Cowboy Standing on RidePass at 5:30 a.m. ET Saturday.
A victory in Brisbane could push Paton onto the cusp of the Top 35 and, depending on how his summer run in Australia goes, earn him a spot for the Unleash The Beast Last Cowboy Standing in Cheyenne, Wyoming, on July 22-23.
Paton has not ridden in the United States in two years, but he is not ruling a return to the U.S. out.
"I'd like to," he said. "If I get up in the standings a bit higher I'll try and get over there, for sure, at some point."
Follow Justin Felisko on Twitter @jfelisko