Getting the call from Troy Dunn still means a lot for Team Australia's Clark
By : Justin Felisko
May 31, 2019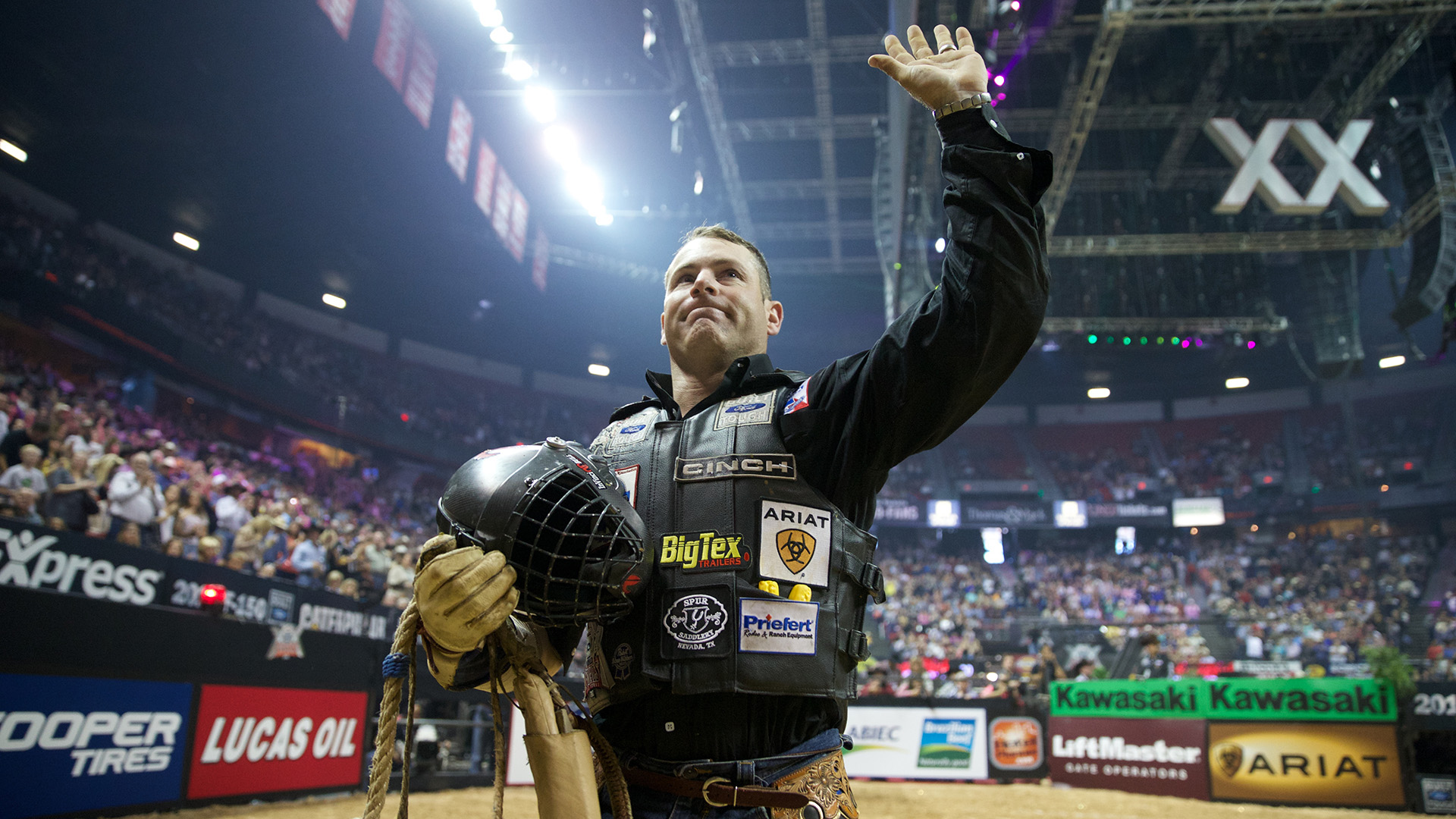 GREEN BAY, Wis. – Earlier this year, Brendon Clark glanced down at his cell phone and was puzzled to see 1998 World Champion Troy Dunn calling.
It dawned on Clark that he and Dunn had not talked in quite some time.
Clark excitedly picked up his phone and said hello to his lifelong mentor and idol.
Dunn had a proposition for him.
"Do you want to coach Team Australia with me at the Global Cup?"
Clark immediately replied with a resounding, "Yes."
The happiness, excitement and joy that phone call brought Clark was reminiscent of his days when he rode for Dunn at the PBR's previous international bull riding tournament – the World Cup.
Clark was a leader on three World Cup squads and helped Team Australia to a third-place finish in 2010 by going 2-for-3 in Las Vegas
"It feels like it is going full circle," Clark said Thursday following the PBR's announcement that Dunn and Clark will be leading Team Australia at the 2020 WinStar World Casino & Resort Global Cup, presented by Monster Energy, in Arlington, Texas.
"He was the one that brought me over here the first time. He is someone that has been a huge inspiration and someone I have tried to emulate my whole career, so when you get that phone call asking to be the assistant coach underneath him is a pretty cool thing."
Clark made his PBR premier series debut in 2003 after Dunn convinced him to continue his bull riding career in the United States. Clark went on to become one of the greatest Australians, alongside Dunn, to ride in the PBR.
The Morpeth, Australia, native is the only Australian bull rider to earn over $1 million in career earnings. He went on to qualify for the PBR World Finals 10 times before retiring at the end of the 2013 season.
Clark, who now resides in California with his family, reached the 8-second mark on the premier series on 229 occasions and won three events.
The now 38-year-old credits Dunn for having a large impact on his successful career.
"Troy and I have had a close bond and relationship for a long time," Clark said. "It goes way back to before I came to the United States. In Australia, we would spend a lot of time together at the events. We fed off each other. It is going to be good to be in a position to give support and advice to the guys that are riding.
"I know every single one of us looked up to Troy and of course I tried to follow in his footsteps and prove someone else can do it too."
Clark is teaming with Dunn to finish a task the two Australians desperately wanted to accomplish in the late 2000s: win Team Australia its first World or Global Cup event title.
"Troy and I definitely believe winning is a big thing for us," Clark said. "Winning is about Australia in general. I know this is something Troy and I talked about a long, long time ago. It was a pretty special thing because it is something we waited for, to have that opportunity."
Dunn nearly led Team Australia to victory at the Sydney Global Cup last year as the Aussies finished 0.75 points behind event winner Team Brazil.
Team Australia placed fourth at this past February's Global Cup USA in Arlington after a strong push (4-for-9) on the final day of competition.
The format for 2020 will be a little different, with roster sizes shrinking from seven riders and an alternate to six, but that does not change Clark's belief that Australia can still accomplish international glory.
"We are not picking guys that don't have any talent," Clark said. "We are not picking guys we don't think can rise to the occasion. I know the guys on the team will definitely be capable. That is why they are going to be on the team."
Team Australia is the second of the six competing teams to reveal its coaching duo. The remaining head coach and assistant coach pairings will be announced in the coming weeks.
RELATED: Team Brazil's Nunes and Marchi no strangers to coaching together
Clark can relate to feeling the pressure of not just riding for your country, but for an idol like Dunn.
He hopes his past success in the United States can help him be a sounding board for the Australians at the Global Cup.
"I had the experience there and the pressure of that situation and the pressure of being in a position where you need to win," Clark said. "I know all too well how tough this sport can be on the mind. We all do. Anyone at that level does. That is where I will come in, just being there and keeping the confidence and the morale up."
At the end of the day, though, Clark is going to push a similar message to Team Australia that Dunn has been preaching for years.
Mental toughness and a belief in yourself.
"It is how bad do you want it," Clark said. "If you want it bad enough, then it will happen. When you have the opportunity to get on these bulls, it is easy to talk yourself into thinking you are a little bit behind the 8 ball.
"I do think the talent is there, and I do think we have a shot for sure."
Follow Justin Felisko on Twitter @jfelisko