Sims wins PBR Memorial Day Weekend Bull Fest; Lockwood finishes second and third
By : Justin Felisko
May 26, 2019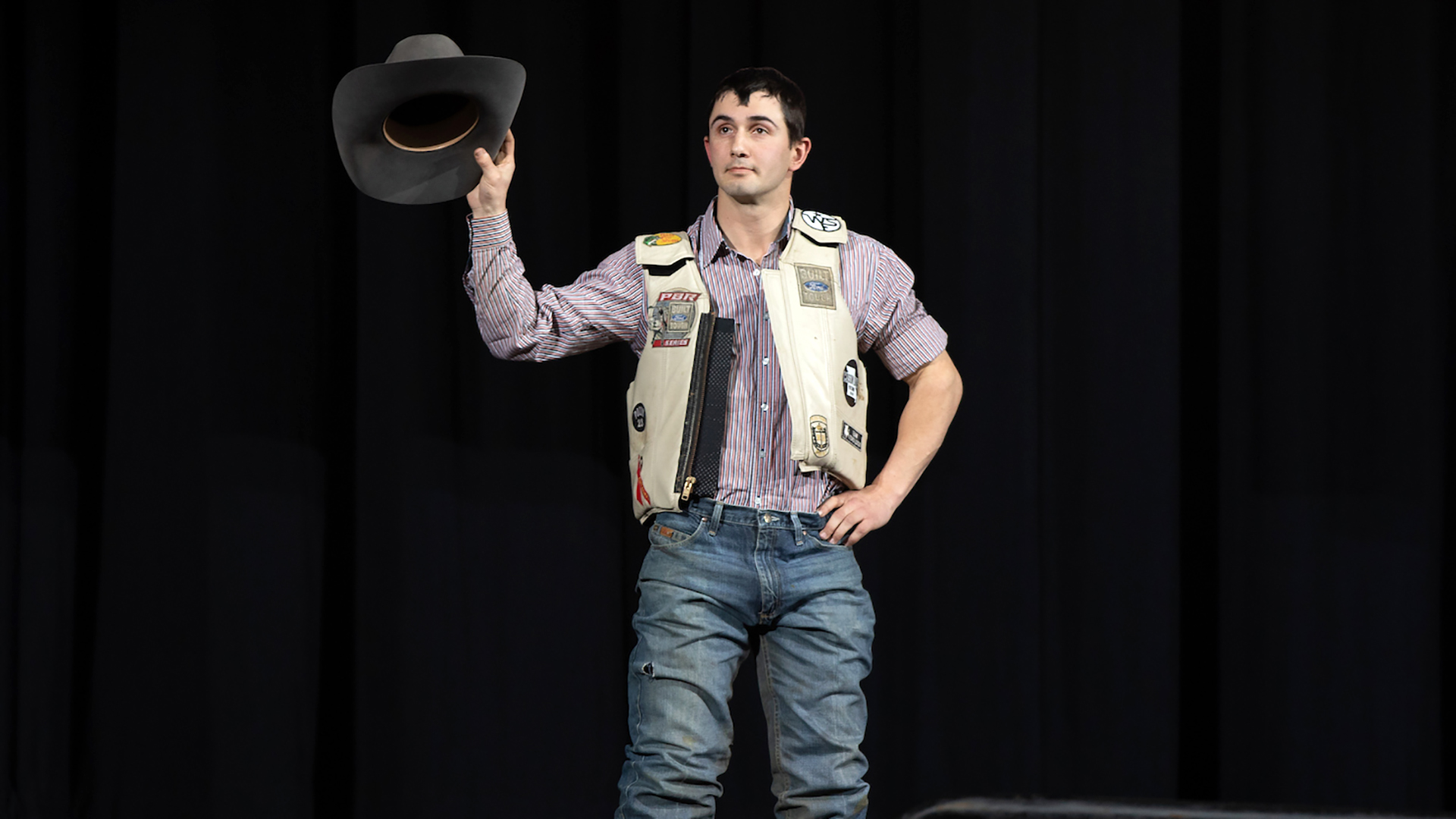 PUEBLO, Colo. – Brady Sims got a taste of one of the best post-ride medicines this weekend for a nagging groin injury during the PBR Memorial Day Weekend Bull Fest Touring Pro Division event in Shipshewana, Indiana.
A victory.
Sims picked up his second event win at all levels of competition in 2019 Saturday night by riding The Wrestler for 86 points and Pneu-Dart's Coal Miner for 87 points to hold off a strong showing from 2017 World Champion Jess Lockwood.
"Anytime you get a win it feels a hell of a lot better than losing," Sims said. "The groin just decided after that second bull in Tacoma that it was going to go ahead and piss me off for a while I guess."
Sims made his 2019 Unleash The Beast debut in Tacoma after missing all but six non-premier series events in 2018 because of a torn left groin. The Holt, Missouri, cowboy's 2017 season was cut short on April 2, 2017, when he broke his left tibia and fibula attempting to ride Swashbuckler in Sioux Falls, South Dakota.
The 25-year-old sat out five weeks after aggravating his groin in Tacoma attempting to ride Scared Famous (3.4 seconds) in the Tacoma dome.
2019 has been a long road back for Sims following two years of season-ending injuries, but he is now ranked 58th in the world standings after picking up 60 world points in Indiana.
Sims is 7-for-23 (30.43%) at all levels with two event wins. He trails No. 35 Michael Lane, this weekend's winner at the Moncton Classic in New Brunswick Canada, by 237.5 points.
Sims will next head to Deadwood, South Dakota, on June 7-8 for the Deadwood PBR, presented by Do Deadwood, Touring Pro Division event.
"The summer run is long, man, so I just got to take it one bull at a time and don't let off," Sims concluded.
LOCKWOOD GAINS GROUND ON LEME
Lockwood finished in second and third place in Indiana for 50 world points by going a combined 3-for-4 on two entries.
The No. 4 bull rider in the world now trails world leader Jose Vitor Leme by 1,069.16 points.
Lockwood began the event Friday with rides aboard Neon Ghost (85.5 points) and Pneu-Dart's Coal Miner (85.5 points). He then rode The Pusher (86 points) on Saturday before Off The Chain bucked him off in 6.33 seconds during the championship round.
The 21-year-old now turns his focus to Green Bay, Wisconsin, for the Unleash The Beast's Green Bay Invitational, presented by Oneida Casino and North Star Mohican Casino Resort on May 31 and June 2. The WCRA Title Town Stampede takes place on June 1 in Green Bay.
Colt Gaven (85.5 points on Scream Machine), Rubens Barbosa (85.5 points on On My Way), and Scottie Knapp (85.5 points on Plum Crazy) finished in a three-way tie for fourth-place.
The trio picked up 10 world points, which is especially important for Knapp as he tries to stay ranked inside the Top 35. The No. 32 ranked bull rider sits 62.5 points ahead of No. 36 Junio Quaresima.