Team USA Wolves react to getting another shot at Global Cup USA in 2020
By : Justin Felisko
May 21, 2019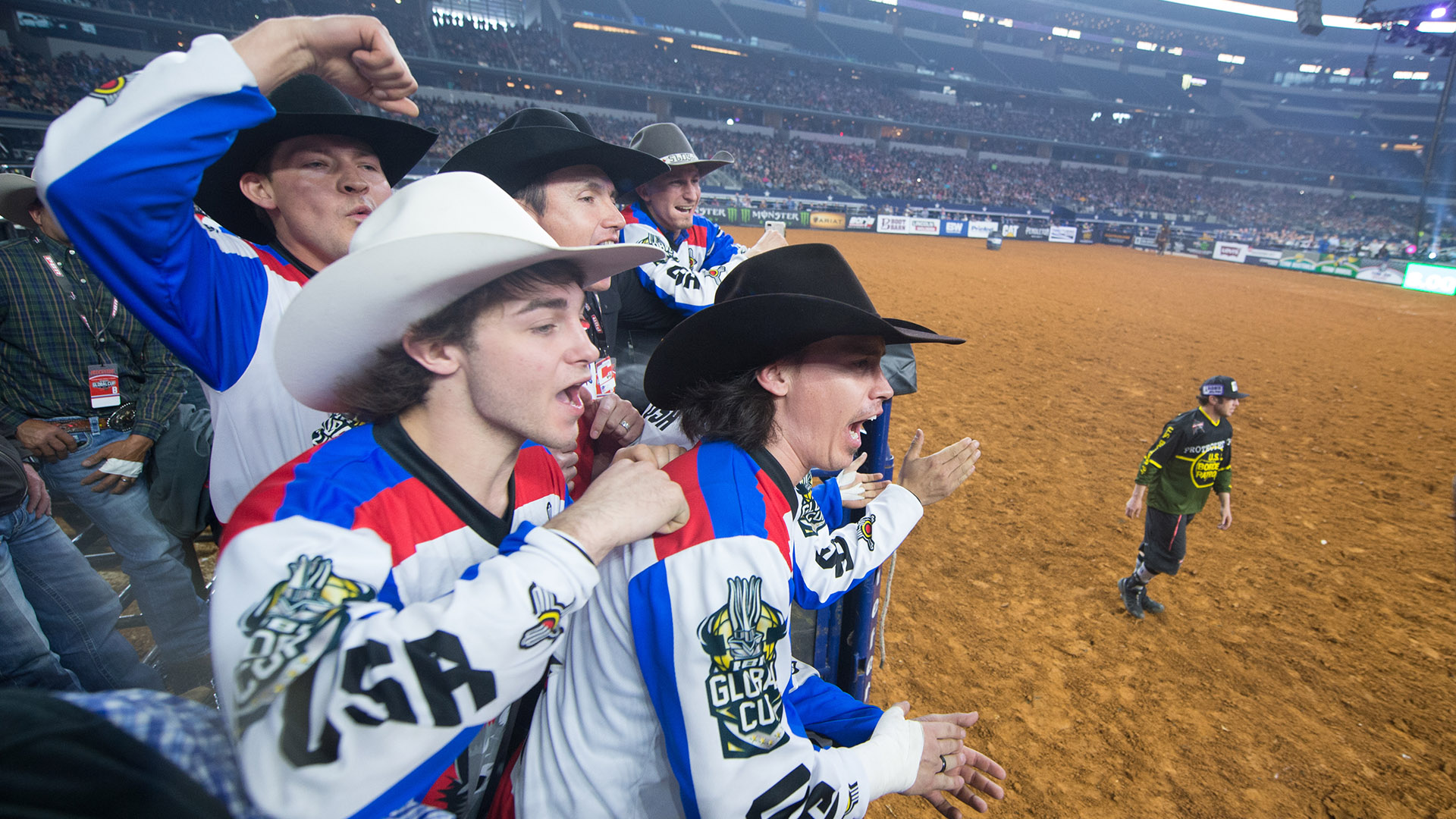 PUEBLO, Colo. – It was never a doubt for any of the members on Team USA Wolves following their third-place finish at the 2019 WinStar World Casino & Resort Global Cup USA, presented by Monster Energy, but the Wolves got the confirmation they were all hoping for.
The PBR announced last week that the 2020 WinStar World Casino & Resort Global Cup USA, presented by Monster Energy, will be held at AT&T Stadium in Arlington, Texas, on Feb. 15-16.
Also part of the announcement was the news that the Wolves will once again be competing as one of two teams from the United States trying to assert themselves as the No. 1 bull riding power in the world.
The Wolves debuted in 2019 with an impressive 8-for-18, third-place showing.
RELATED: Get your 2020 Global Cup USA tickets
The group of Native American riders fell short of defeating Team Brazil and the Team USA Eagles, but they still finished ahead of Team Australia, Team Canada and Team Mexico in their first ever shot at the Global Cup.
Following the event, all of the Wolves expressed their desire to get another crack on the world stage, and the PBR has answered that call.
"I hope we get to go to more Global Cups," Ryan Dirteater said in Arlington this past February. "I am not looking that far ahead, but I am pushing for it…. We gave it everything we had. The Native American team, the USA Wolves, the talent's there. Native Americans have got talent. I know the ability is there."
The PBR has yet to announce which cowboys will be riding for their respective countries or who will be coaching the teams in 2020, but that has not stopped riders from last year's Team USA Wolves to start looking ahead at the possibility of getting another shot at riding at the Global Cup for the Wolves.
RELATED: These six riders may have an impact at the 2020 Global Cup
Here are some brief reactions from some of the 2019 Wolves this past weekend at the Ty Murray Invitational, presented by Isleta Resort & Casino.
CODY JESUS: "Shoot, now that I hear about that news I am already fired up. That is what I was running off of is that Global Cup. It was a different experience and a different atmosphere. To be able to do it there, I am excited. I am ready. I still have a year to prepare for it too. We will see what happens when the time comes."
STETSON LAWRENCE: "Hell yeah. We were proud (of our performance) and a little bit not too happy with ourselves. Shoot, we were right there to win it. The first day we were good, and the second day we fell apart, you could say. I am excited for us to go back and win that sucker."
RYAN DIRTEATER: "I am pumped. I am excited. There was no doubt in the team's eyes and the coaches that we would be back, but to just confirm it and to have the PBR confirm it to the rest of the world (that) we are legit is great."
COLTEN JESSE: "I'm down with it. When I got the phone call that the Wolves are back, I was pumped. I feel like we left a lot on the table earlier this year. We didn't really ride to our fullest potential. I definitely feel like we can win that deal."
KEYSHAWN WHITEHORSE: "The first time going we proved ourselves that we belong there. Not just that we belong there, but we deserve to be there. Going back, I am excited and I know everybody on the team is only getting more experience. We had a pretty young team compared to everybody else. Going into it the second time, there are no nerves, no nothing. We can come back, have fun with it and dominate."
Follow Justin Felisko on Twitter @jfelisko