Pacheco enjoys time in Brazil during Unleash The Beast break
By : Justin Felisko
May 18, 2019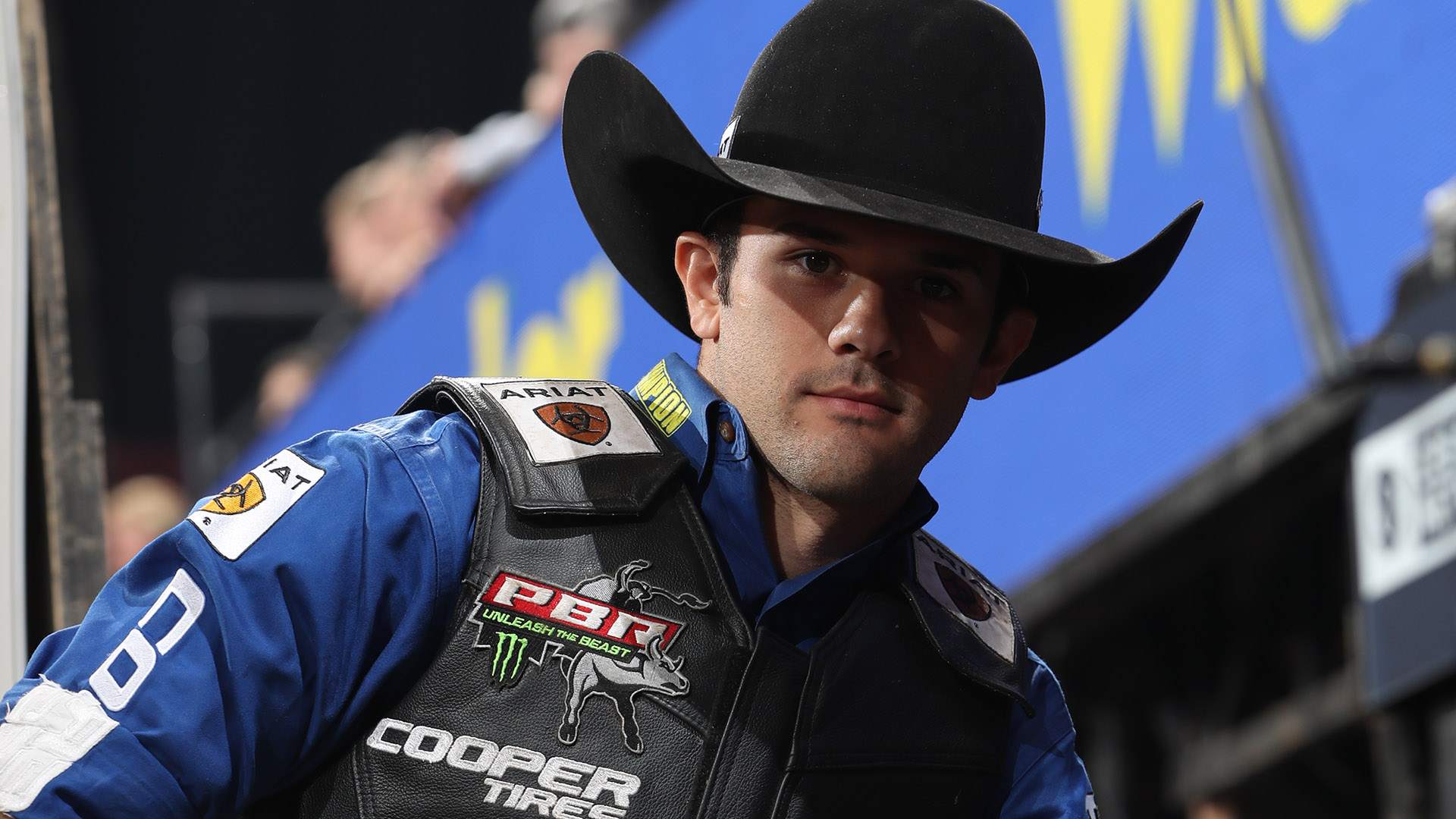 ALBUQUERQUE, N.M. – Reigning World Champion Kaique Pacheco hadn't even been back in the United States for three days before he was knocking down his first qualified ride at the Ty Murray Invitational on Friday night.
A rejuvenated Pacheco began the 23rd edition of the annual Albuquerque, New Mexico, event with 85.25 points aboard BJR Buck Norris to finish Round 1 in ninth place.
The ride was classic Pacheco – smooth, crisp and poised. The 24-year-old looked strong as he continues to battle his way back into the Top 35 following a rough start to 2019 after he missed the first month of the season recovering from torn knee ligaments sustained at the Velocity Tour Finals.
Pacheco is currently 70th in the world standings and is now using his World Champion exemptions to stay on the Unleash The Beast.
The Itatiba, Brazil, native could have gone north to Canada or stayed in the United States to compete at various Touring Pro Division events during the latest two-week Unleash The Beast break, but instead opted to go home to visit his family and girlfriend.
"This was good for me to stay with my family and my girlfriend," Pacheco, who returned to the United States on Thursday, said. "I team roped with my brother. Milked some cows. I rode some practice bulls."
Pacheco said he attempted six bulls while home, continuing to work on returning to championship form after beginning 2019 7-for-25 at all levels of competition.
His father, Everaldo, has always been one of his biggest coaches, and the two have stayed in tough throughout the season.
The two were able to connect in person in Brazil and get in some work in the practice pen.
"In Brazil, I got on some practice bulls with my daddy, my brother and my friends," Kaique said. "I worked on everything. It helped a lot because my daddy, always if I ride or buckoff, text messages me what I need to do or what I did wrong. He corrects me. He told me, 'You need to (work) on your position.'"
Pacheco said in Billings, Montana, that he was still learning how to ride with a knee brace and that it has been a process making that adjustment, especially because his lower body is the base of his riding.
Five-time PBR World Finals qualifier Colby Yates said on RidePass that Pacheco got the kind of ride that can boost one's confidence.
"This is a performance he needed to see from himself," Yates said. "This is the Kaique Pacheco that we expect to see every time he nods his head. This bull has been unridden in six outs, but he is the one to defeat him."
The fifth-year pro has never finished outside of the Top 5 in the world standings and will look to continue to rise back into the Top 35 on Saturday night when he takes on Dynamite Cap (3-3 UTB) in Round 2 at The Pit.
With with a victory at the Ty Murray Invitational, Pacheco would be pushing the Top 20.
Fans can watch Round 2 exclusively on RidePass beginning at 8:30 p.m. ET.
Pacheco enjoyed his time home and called it very valuable, but he also knows he is not the only rider that has to sacrifice being close to family to pursue a gold buckle.
"It is hard to stay far from your family, your girlfriend, your parents, but us cowboys – all of us from other countries – we are in the same situation, and we need to come here to make our dream come true," he said.
"You have to continue to work hard."
Follow Justin Felisko on Twitter @jfelisko