Jesus has evolved into World Champion contender since Native American invite to Ty Murray Invitational
By : Justin Felisko
May 17, 2019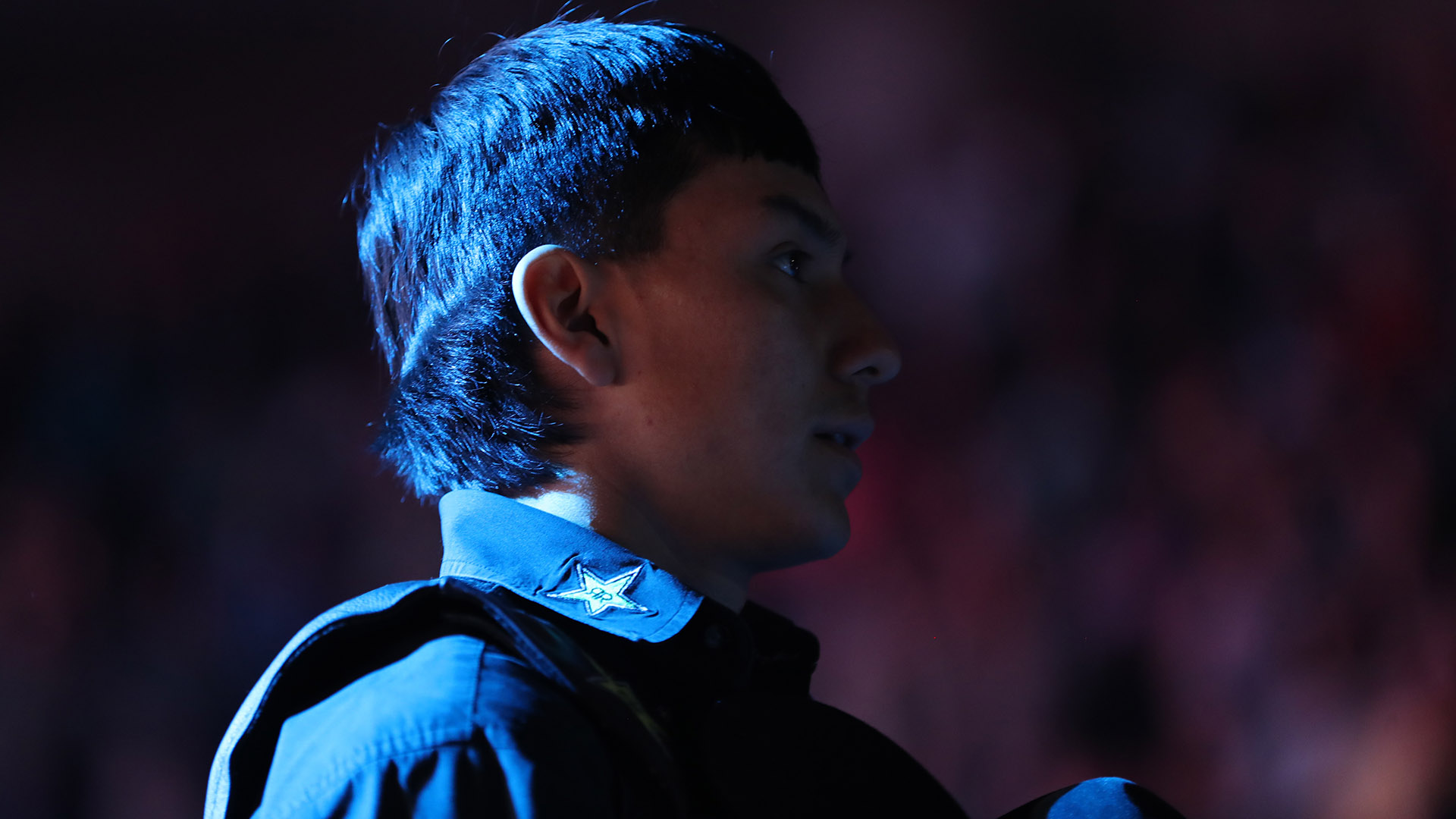 ALBUQUERQUE, N.M. – Leading Rookie of the Year contender Cody Jesus glanced down at his leg and his eyes got real wide.
"Fifteen? That is 15 needles? Oh mannnnn!" he said, shaking his head in disbelief.
Jesus then quickly glanced away.
The 20-year-old is no fan of needles, but Jesus was determined to make sure he would be ready to return from a torn left groin muscle to ride at the Ty Murray Invitational, presented by Isleta Resort & Casino, this weekend.
Jesus used acupuncture as part of his recovery process after he was injured attempting to ride Short Pop in Tacoma, Washington.
He could not put any weight on his left leg for the first two weeks before eventually beginning a physical therapy program, which includes three sessions of acupuncture.
"I never spent this much time off and it was driving me crazy for a while," Jesus said. "I wanted to at least go ride a horse and I couldn't ride a horse. I couldn't ride a barrel. Man, it just made me hungry and I feel better now and am ready to ride bulls and do what I love."
The No. 11-ranked bull rider is returning on Friday night at the Ty Murray Invitational (RidePass 9:30 p.m. ET) in Albuquerque, and it is very much a homecoming of sorts.
The Window Rock, Arizona, bull rider made his premier series debut as a Native American invite in 2017.
At the time, Murray did not know much about Jesus, and neither did most PBR fans.
Lo and behold, that shy, innocent, extremely quiet teenager was going to blossom into one of the PBR's next rising superstars within two years.
Jesus qualified for his first PBR World Finals last season after beginning to ride full-time in the PBR in the fall. This year he is fully committed to the PBR and is 16-for-37 (43.24%) this season with seven Top-10 finishes, two 90-point rides and a 15/15 Bucking Battle victory.
"I am pretty excited to be back," Jesus said. "There is really no place I'd rather ride than Albuquerque and that is one thing that made me work my butt off to get my groin right. Albuquerque is where I started my PBR career and the place I want to go back to.
"I feel like a different bull rider going to Albuquerque. The first year I was scared and shied away from them. The second year I knew I still had some maturing to do and this year I feel like I am ready, ready to go."
It was always a dream for Jesus to receive that initial invite to the Ty Murray Invitational two years ago.
Jesus watched YouTube videos of Spud Jones riding as a Native American invite in Albuquerque when he was a teenager. He then became even more inspired to try and make it to the PBR when he saw Guytin Tsosie used a 4-for-4 performance in 2014 to receive three premier series exemptions and eventually rank inside the Top 35 of the world standings.
Seeing Tsosie make it to the PBR's highest level was another example that a kid from the rez could make it big time, Jesus, then 14 years old, thought.
"When I saw he could make it, shoot, I told myself I am going to put as much work as possible in," he said. "I thought anybody could make it there and it was just a matter of time and believing in God."
So as a teenager, Jesus worked and worked.
If he wasn't getting on practice bulls, he was out picking up pinon nuts and bottles and cans to help pay for entry costs at various bull ridings.
RELATED: Jesus has stayed humble on his on-going journey
Jesus would turn his head when some people snickered and laughed at his dreams of one day being a professional bull rider.
One day getting to ride at the Ty Murray Invitational.
"When I started riding, I asked, 'How do I get to the PBR and be an invite for the Ty Murray?'" Jesus said. "Everyone doubted me and said I wouldn't be at that level because of the way I started and how I was going about things. I wasn't maturing, and they said I would never be there.
"Everybody was doubting on me. Once I stopped looking at the people that were doubting me and starting looking at the people that believe in me, I felt a whole lot better going that route."
Jesus made his dream come true in 2017, but was certainly disappointed with his 0-for-3 performance in Albuquerque.
The 18-year-old remained determined though, and he returned last year with a 2-for-4, seventh-place finish.
"Man, it just boosted my confidence from there and every big accomplishment I get is another step toward where I am going," Jesus said. "It is just getting more confidence."
Murray is extremely proud of Jesus' rise up the ranks, and he is looking forward to catching up with him this weekend inside The Pit.
This was always Murray's goal behind the Native American invitation to his event.
He wanted to show Native American bull riders they have the talent to make it to the PBR's highest level.
"It is absolutely the dream and the whole reason we did that," Murray said. "It is so fun to see an underdog story work out. Those guys are the underdogs when they get invited. When you grow up on the reservation and you have gone to those little bull ridings around there and you step up to the big boys and come to the Ty Murray Invitational, and get on those bulls, that is going from high school football to playing for the Dallas Cowboys.
"You are talking about an enormous change. For those guys to have not only the talent, but the guts, toughness and belief in themselves that they can do that is really incredible. It really is. I am not just saying that. I really feel that. I get excited about it every year. You feel the energy in the building. It is really exciting."
This year's Native American invite is Latrell Long – an 18-year-old who won the 2018 Indian National Finals Rodeo championship.
Jesus plans to reach out to Long and be a resource to him as Long tries to also make his way to the PBR.
However, he is thinking much bigger than just helping out one Native American bull rider.
Jesus – a member of the 2019 PBR Global Cup Team USA Wolves – wants to be an inspiration to Native Americans throughout the United States who may be thinking they cannot leave their reservation and accomplish their dreams.
"I know if I keep riding and I keep doing what I do, hopefully win me a world title and Rookie of the Year, that can show a lot of these kids around here that they have just as much talent to make it out here," he said.
Jesus trails world leader Jose Vitor Leme by 1,703.33 points.
A victory in Albuquerque could push Jesus back to within possibly 1,000 points of Leme.
Jesus has drawn Thunderstruck (0-0, UTB) for Round 1 and Legit (9-0, UTB) for the 15/15 Bucking Battle (CBS on Sunday at 1 p.m. ET).
"It would be real special," Jesus said. "It is something I have dreamed about since I started riding when I saw the first Native American go to the Ty Murray Invitational. That is where I want to be and that is another bull riding I wanted to win. To win this would be a huge accomplishment for this year and hopefully set me up for the second half of the season."
Follow Justin Felisko on Twitter @jfelisko