Albuquerque 15/15 Preview: Teel looks to continue hot streak against Smooth Operator
By : Justin Felisko
May 14, 2019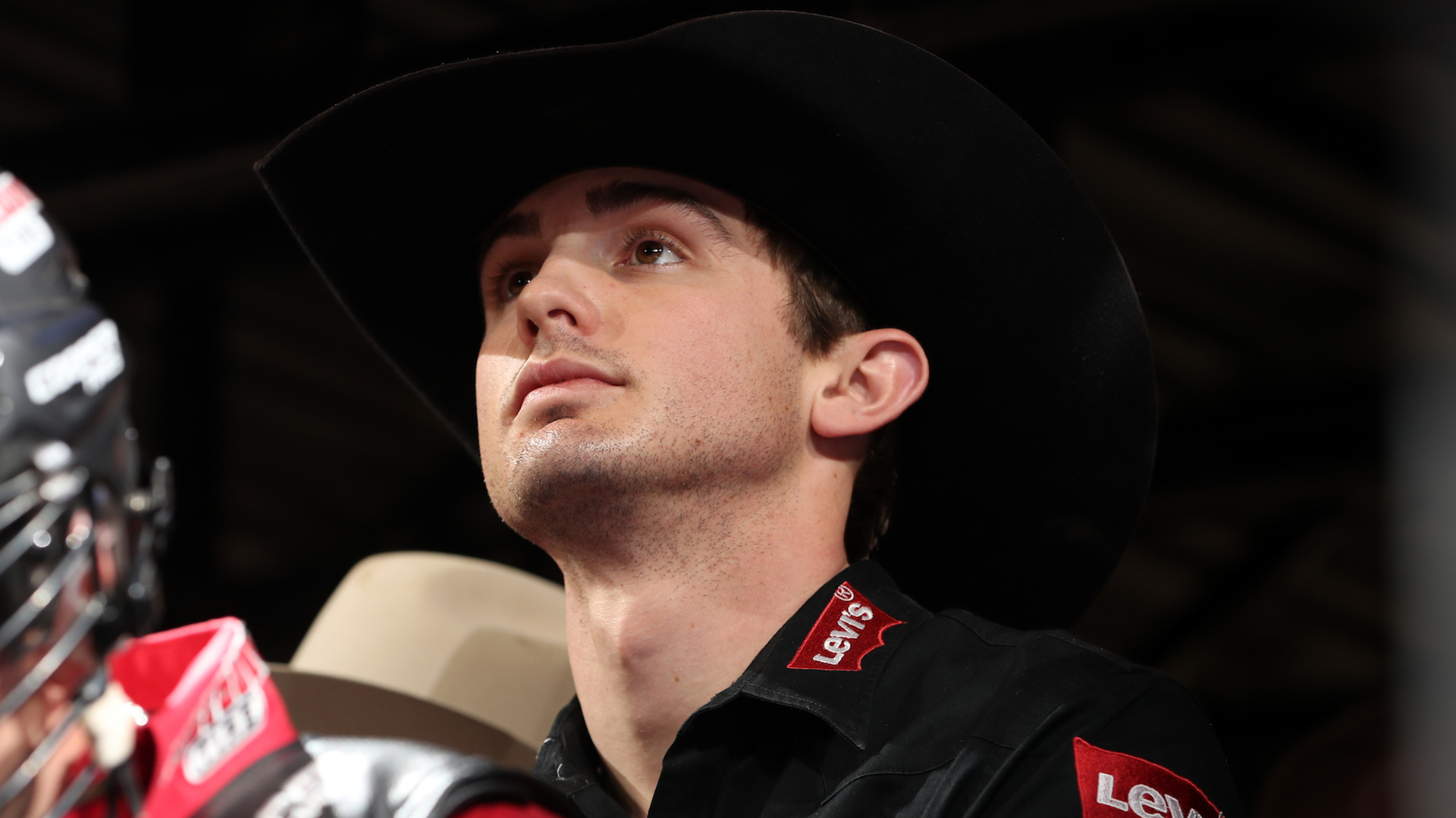 PUEBLO, Colo. – 2012 PRCA champion Cody Teel was just as shocked as everyone else that witnessed 2019 World Champion contending bull Smooth Operator turn to the left and into world leader Jose Vitor Leme's hand during the Columbus, Ohio, 15/15 Bucking Battle three weeks ago.
Teel is very much aware to prepare for the unexpected when he heads into his matchup against Smooth Operator for this weekend's 15/15 Bucking Battle at the Ty Murray Invitational in Albuquerque, New Mexico.
"I wouldn't mind if he does his usual trip (to the right)," Teel, a right-handed bull rider, said Tuesday morning. "Whatever goes down when I nod my head, I will be ready for anything. He is an old bull. He is real smart. He has had a lot of different trips over his career, but over the last two years, of course, he has really been bucking.
"You have to be ready for anything. That is for sure. He may have a little movement at the end and he may step out of it."
Smooth Operator is 63-6 in his six-year UTB career, and it was just two weeks ago that Leme rode him for 92.5 points.
This weekend may be one of the best opportunities for Teel to challenge Smooth Operator in the first meeting between the World Champion contenders.
Fans can watch the 15/15 Bucking Battle on CBS national television Sunday at 1 p.m. ET.
Teel was the hottest rider going in the PBR at the end of April prior to the two-week Unleash The Beast break. The No. 5 ranked bull rider in the world has ridden 9-of-16 (56.25%) and posted two event wins and a runner-up finish in his last four events.
The 26-year-old was originally going to compete at the Uvalde, Texas, Touring Pro Division event the first weekend of May, but he instead opted to enjoy some time off with his family and regroup.
"No specific reason other than to take advantage of the time," Teel said. "Looking at possibly five bulls this weekend. Having a full week to prepare hard for this week and be ready is good. These two weeks went by quick."
15/15 Bucking Battle Matchups
Alisson de Souza vs. Frequent Flyer (30-3, UTB)
Ezekiel Mitchell vs. Canadian Mist (20-3, UTB)
Matt Triplett vs. Good Night Robicheaux (8-0, UTB)
Cannon Cravens vs. Smooth Wreck (14-3, UTB)
Mason Taylor vs. Wild Goose (20-4, UTB)*
Cody Jesus vs. Legit (9-0, UTB)
Claudio Montanha Jr. vs. SweetPro's Bruiser (50-13, UTB)*
Ryan Dirteater vs. Fearless (17-0, UTB)
Derek Kolbaba vs. Hard To Twist (4-0, UTB)
Luciano de Castro vs. Heartbreak Kid (32-0, UTB)
Cody Teel vs. Smooth Operator (63-6, UTB)
Jess Lockwood vs. Gangster's Wildside (19-1, UTB)$
Joao Ricardo Vieira vs. Air Assault (3-1, UTB)*
Chase Outlaw vs. Sky Harbor (6-1, UTB)
Jose Vitor Leme vs. Lil 2 Train (7-2, UTB)
*Rematch
$Rider successfully has ridden the bull before
Alisson de Souza and Ezekiel Mitchell are in the 15/15 Bucking Battle as injury replacements for No. 9 Cooper Davis (riding hand) and No. 13 Lucas Divino (separated shoulder).
Teel trails Leme by 820.83 points in the world standings. He could potentially leave The Pit with the world No. 1 ranking if he were to win both the 15/15 Bucking Battle and the event title.
The Kountze, Texas, bull rider is not concerned that the two-week break may halt his momentum.
Teel began to mentally prepare for Albuquerque on Monday, and he has learned since transitioning over to the PBR full time in 2017 that the mental side of the week is just as important for him.
"The week leading up to I just need to be focusing about what I need to do and just be thinking about it," Teel said. "Don't just show up and then start thinking about it. I kind of have to pay attention more and focus more on what I am doing in the moment. Don't be going through the motions.
"For me, I have found over the years that is the main deal. I have to be prepared mentally and physically when I show up there. I have to think about it and rehearse it in my head."
So how does Teel mentally turn the switch back on following a two-week break?
"I started yesterday getting back in my regular routine and working out and stuff," Teel said. "Just thinking about why I am preparing and having it on my mind. Just going over my equipment and stuff like that. That is nothing I have to force myself to do. I love the process and the challenge."
Follow Justin Felisko on Twitter @jfelisko