North Little Rock draw: Six riders facing UTB cut
By : Justin Felisko
February 27, 2019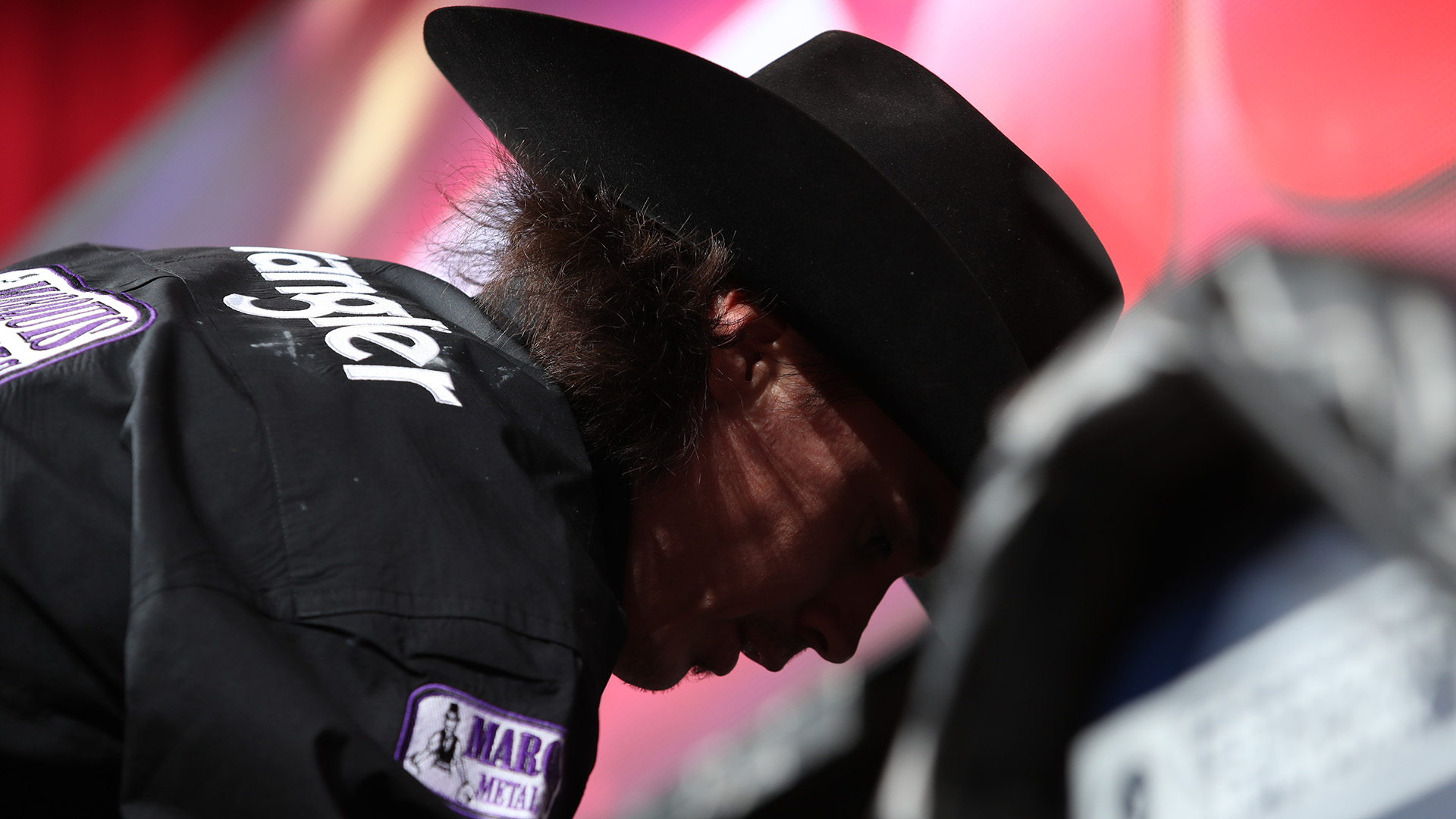 PUEBLO, Colo. – The eighth Unleash The Beast event of 2019, the Bad Boy Mowdown in North Little Rock, Arkansas has big implications.
For the majority of riders from last year's Top 30 of the world standings, they are down to their final guaranteed exemption.
Riders that are ranked outside of the Top 35 of the 2019 world standings that have competed in eight Unleash The Beast events this year will now be subject to being cut from the PBR's primary tour.
That puts six riders in jeopardy this coming Friday and Saturday night at Verizon Arena:
No. 40 Koal Livingston (-34.17 points behind No. 35 Emilio Resende)
No. 43 Alex Marcilio (-57.5)
No. 45 Stetson Lawrence (-59.17)
No. 60 Keyshawn Whitehorse (-135)
No. 64 Ramon de Lima (-140)
No. 83 Eduardo Aparecido (-172.5)
Resende is going to be out for the foreseeable future as he was scheduled to undergo surgery Wednesday to repair his broken right collarbone he sustained at Iron Cowboy right at the end of his 85.75-point ride on Acting Crazy.
The six riders outside of the Top 35 that are down to their final exemption are a talented group of individuals that have 20 combined World Finals qualifications. Lima and Aparecido have been world title contenders, holding the world No. 1 ranking the past two seasons, while Whitehorse was the 2018 Rookie of the Year.
Lawrence – a six-time PBR World Finalist – said Tuesday that it is simply on him for being in this situation.
"I put the blame on myself," Lawrence said. "I am not getting the job done. I started off pretty good and I got back to hanging up and stuff. I have switched to a Brazilian (rope) and am getting used to that again. It has been a little different."
Lawrence has drawn I'm Legit Too (2-2, UTB) for Round 1 on Friday night (8:30 p.m. ET on RidePass).
RELATED: Little Rock daysheet
Lawrence is 6-for-18 (33.33 percent) in seven events. He has earned only 58.33 points toward the world standings since beginning the season with an eighth-place finish (105 points) in New York.
He then switched to a Brazilian-style rope for the first time in three years in Sacramento.
Lawrence rode Rocket for a season-high 88 points in Sacramento, but is still only 2-for-10.
The North Dakota native has been competing at the Houston and Livestock Show & Rodeo since Monday. He then will compete at RFD-TV's THE AMERICAN SEMI-FINALS on Thursday in Fort Worth, Texas.
Sixteen riders advance out of the first three SEMI-FINALS performances on Wednesday, Thursday and Friday to compete on Saturday.
The Top 5 riders on two head then advance to THE AMERICAN on Sunday to compete alongside the Top 5 bull riders from the 2018 PBR and PRCA standings.
The five bull riding qualifiers from the Semi-Finals will be eligible to win a share of the $1 million bonus that is offered to any qualifier who potentially wins one of the seven rodeo events – bareback riding, saddle bronc riding, team roping, tie-down roping, barrel racing, steer wrestling and bull riding.
LITTLE ROCK RIDER CHANGES
The PBR is excusing any of its riders that qualify for the Saturday night performance at THE AMERICAN SEMI-FINALS in Arlington to withdraw from Little Rock on Saturday night with no consequence. The league does not want to prevent any of its riders from chasing an opportunity to win $1 million.
All riders that are qualified for Little Rock must still ride in Round 1 on Friday night.
On Friday, the PBR competition department decided to no longer replace any riders that withdraw from Little Rock on Saturday to compete at the SEMI-FINALS. Instead, four alternates - No. 25 Ezekiel Mitchell, No. 26 Marcus Mast, No. 30 Ouncie Mitchell and No. 31 Alan de Souza - were added to the event.
Therefore, this gives the alternates a fair opportunity to win the event vs. having to try and come-from-behind to win the event beginning on Saturday night.
Little Rock is one of four PBR-sanctioned events taking place in North America (Little Rock; Hampton, Virginia; Lexington, Kentucky; and Lethbridge, Alberta). There are 150 bull riders looking to gain precious world points to qualify for the 2019 PBR World Finals.
NOT IN JEOPARDY JUST YET
No. 71 Marco Eguchi still has one remaining exemption following Little Rock, while No. 67 J.B. Mauney (two exemptions) and No. 87 Kaique Pacheco (six exemptions) still have injury exemptions following Little Rock. They also will have 10 World Champion exemptions if necessary.
Mauney is set to return to competition this week after missing 3 weeks and two events with a broken left leg and torn knee ligaments.
The 13-time PBR World Finalist has drawn Skyfall (1-0, UTB) for Round 1.
ADDITIONAL INJURY UPDATES; ALTERNATE RIDERS
There are seven riders not competing in Little Rock that had a spot in the draw – No. 1 Jess Lockwood (broken left collarbone), Fabiano Vieira (right shoulder surgery), Dener Barbosa (right shoulder surgery), Nathan Burtenshaw (broken collarbone), Lachlan Richardson (visa issues), Guilherme Marchi (retirement) and Valdiron de Oliveira (retirement).
They have been replaced by No. 16 Lucas Divino, No. 17 Danilo Carlos Sobrinho, No. 18 Daniel Tinsman, No. 19 Junio Quaresima, No. 22 Taylor Toves, No. 23 Mason Taylor and No. 24 Sean Willingham.
Willingham is the only rider of the group that is not eligible for 2019 Rookie of the Year and was the last alternate accepted.
VIEIRA LOOKS TO KEEP ROLLING IN ONLY ROUND 1 REMATCH
No. 2 Joao Ricardo Vieira will attempt to build off his third Iron Cowboy victory when he takes on Uncle Gangster (3-3, UTB) in Round 1.
The 34-year-old trails Lockwood by 202.5 points for the world No. 1 ranking.
RELATED: Vieira off to best start of career at 34 years old
Vieira vs. Uncle Gangster is the only rematch in Round 1. The 2013 Rookie of the Year rode the bovine for 87 points last year at the World Finals.
Follow Justin Felisko on Twitter @jfelisko