Australians connect on some final swings on last day of Global Cup USA
By : Justin Felisko
February 10, 2019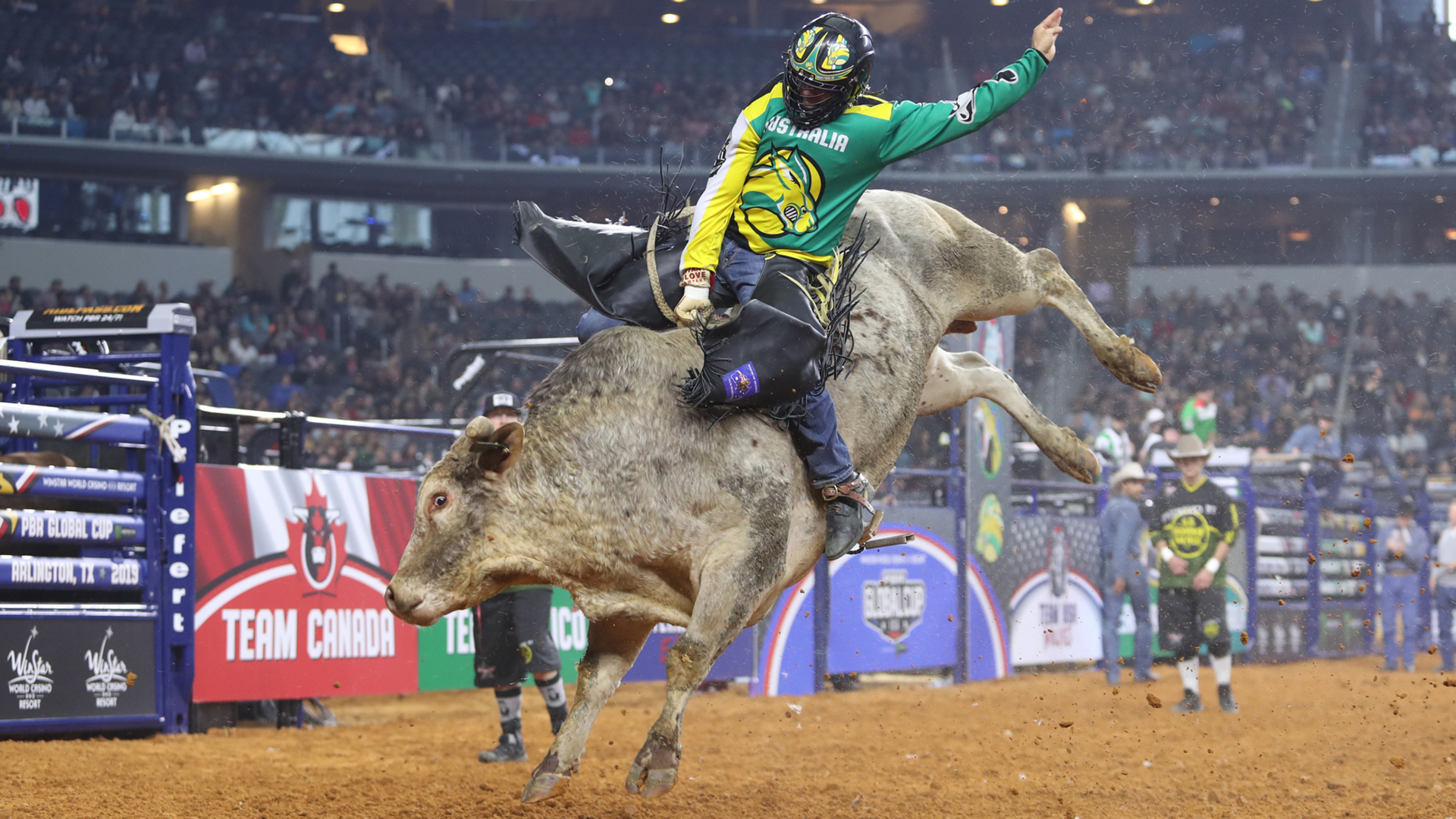 ARLINGTON, Texas – Team Australia coach Troy Dunn has long been a boxing aficionado and famously used boxing matches as part of his team bonding experience for his team during training camp in preparation for the Sydney Global Cup.
Dunn was certainly proud of his team's fighting spirit on Sunday at the WinStar World Casino & Resort Global Cup USA, presented by Monster Energy, after they easily could have taken the 10 count on Saturday night.
Team Australia went 4-for-9 to tie with event winner Team Brazil and the Team USA Wolves for the second-most qualified rides Sunday afternoon at AT&T Stadium.
All four rides came consecutively for Team Australia, who went on to finish the Global Cup USA in fourth place (6-for-19).
"They had a pretty fair crack, and looked solid on them too," Dunn said. "They were kind of frustrated the first day and might have been a little bit off. So I just sort of said to them to have a bit of fun and enjoy it and turn the dial down a little bit because you're going to try anyway."
19-year-old Brady Fielder got things started with 85.25 points on Whiskey River.
Fielder was in the draw to replace Jason Mara, who injured his left groin Saturday night.
"It is real good," Fielder said. "It is good to get one done here. It's been a real eye opener. A good experience."
Cliff Richardson reached 8 seconds on Clemmons Time for 85 points.
Cliff's brother Lachlan Richardson then connected on Real Gun for 88 points, while 2016 PBR Australia champion Cody Heffernan teamed up with The Don for 86.5 points.
"He was just a good, wild bull," Lachlan said. "I don't know. I couldn't really tell you what he done. I know he was wild. When you're on, you're on. I felt good and got the job done for my team and for myself. It's cool to be able to do it in front of great fans."
Lachlan led Team Australia as the only rider to cover two bulls. He covered Medicine Man for 86.75 points in Round 1.
Richardson said he was proud of Fielder stepping up on the big stage in his first test on American soil against top-caliber bulls.
"That's why you pick someone like Brady for an alternate," Richardson said. "He's young and he don't care, and we know he's going to stay on at a big show. He's never been here so he can't worry about it. We're all just with each other and I think just focused is what you can call it. Focused on our own job and having fun."
The Australians may not have been able to finish in second place like they did in Sydney with home field advantage last June, but their ability to finish second in the long round Sunday is something to be proud of.
It should be something to build upon for future Global Cups as well.
"It's kind of a different story when you've got these super rank bulls," Dunn said. "It's a bit of a combination of staying calm, but really scrounging around within yourself and digging deep and really bringing out that kamikaze in them.
"A lot of them did that today."
Follow Justin Felisko on Twitter @jfelisko