Torres and Contreras lead Mexico to Global Cup best fifth-place showing
By : Justin Felisko
February 10, 2019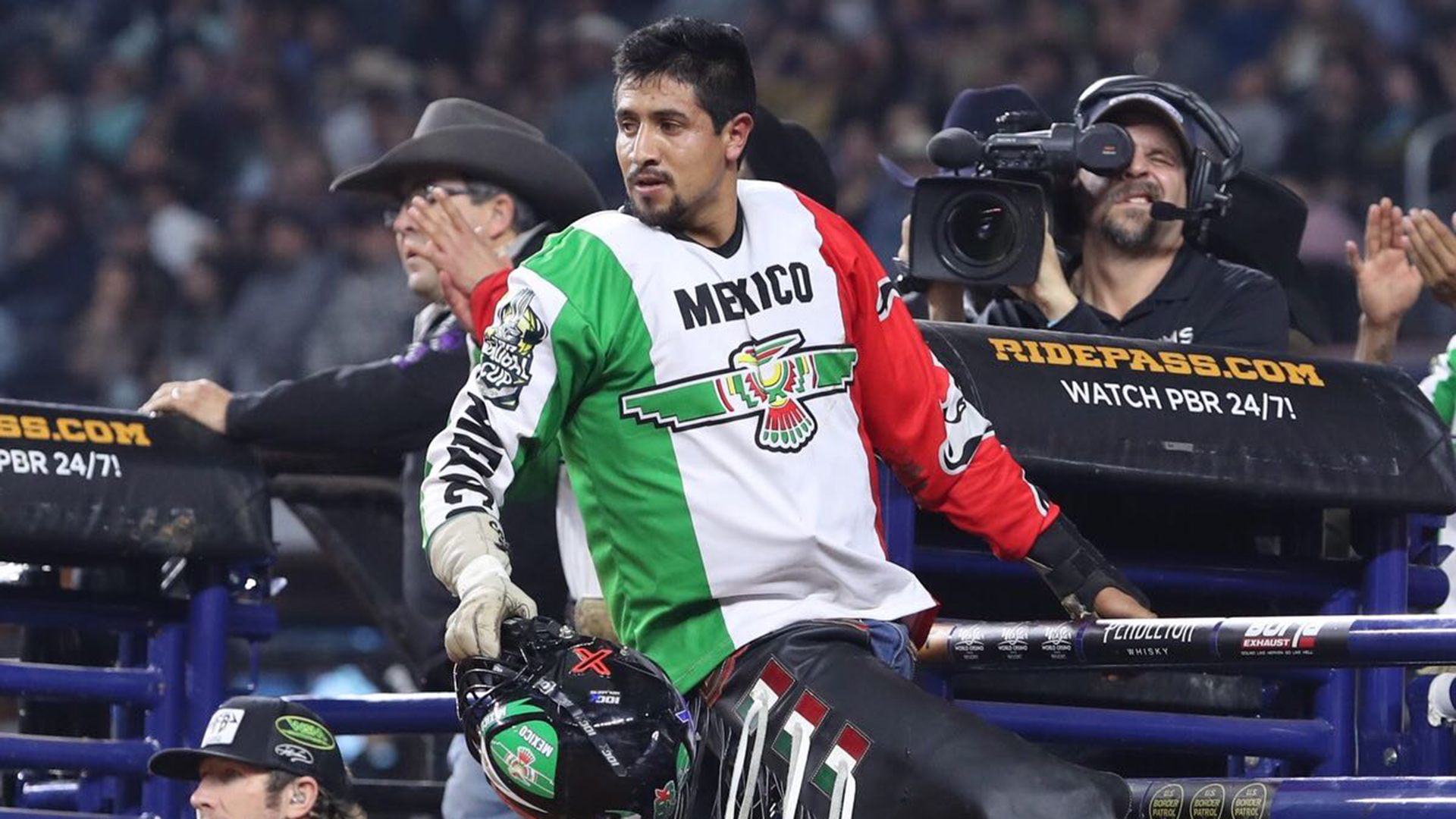 ARLINGTON, Texas –Team Mexico coach Gerardo Venegas believes his team's future may be in good hands with Francisco Garcia Torres.
The 21-year-old posted the highest qualified ride of any Mexican rider this weekend at the WinStar World Casino & Resort Global Cup, presented by Monster Energy, when he covered Uncle G for 86.75 points Sunday afternoon.
"He has a lot of future ahead of him if he keeps his head straight," Venegas said this weekend. "It is just a matter of sticking with it. Stay here. They all have the talent to put it together. The hard part is this caliber of bulls, they won't give you a second chance. A little mistake and it is done."
Torres joined Alvaro Alvarez (85.75 points on Harold's Genuine Risk), Jorge Valdiviezo (84.75 points on Throw Down) and Juan Carlos Contreras (80.5 points on Pneu Dart's Ninja Kicks) to lead Team Mexico to a fifth-place finish (4-for-18).
"I feel a lot more relaxed and I have more confident in myself now that I have been doing this here on the big stage," Torres said with the help of Francisco Morales translating.
It is the first time in three Global Cup competitions that Mexico did not finish in last place.
"The talent, they have it," Venegas said. "I have seen these guys at open bull ridings in Mexico and they ride good. The caliber of the bulls on the cups is a big ol' step, you can't deny that."
Torres got his first taste of the PBR's rankest caliber of bulls when he qualified for the 2018 PBR World Finals last season as the International Wild Card winner at the 2018 Velocity Tour Finals.
The 2018 PBR Mexico champion went 0-for-5 in Las Vegas, but he called the experience life-changing.
"It was a dream come true being at the World Finals riding with the best bull riders in the world," Torres said. "That is the biggest accomplishment I have made so far."
Getting a taste of the World Finals has given him that much more of a drive for this season.
"If you truly believe in something, you can accomplish it," Torres said. "I realized that last year. Now I am going to try and do it again."
Contreras nearly rode Shownuff in the Bonus Round before being ruled to have slapped the bull at 1.55 seconds.
The 29-year-old qualified for the World Finals last year as a Velocity Tour wild card winner and is currently ranked 37th in the world standings.
This weekend was Contreras' first event back since sustaining a concussion in Sacramento when he won Round 2 with 88.75 points on Acting Crazy.
Contreras' experience on the premier series is why Venegas believed Contreras was his veteran leader with PBR Mexico champion Morales and Valdiviezo, who was unable to compete Sunday because of a right ankle injury.
"Juan Carlos is on the cup and he made a really good ride a couple of weeks ago," Venegas said. "Him and Jorge, not taking any credit from the other guys, but I think they are the ones with the most experience at this level. Francisco Morales is an older guy, and he has been around for a while.
"It is all about what you believe in yourself. If you feel confident, you will get it done."
The two-time PBR Mexico champion was a little surprised that Venegas labeled him as a leader.
"I don't feel like the leader, but I sure feel that it's great to be helpful to everybody," Contreras said. "I can prove just to myself, and prove to the rest of the team, that we're not underdogs.
"If I can do it then we all can do it."
Follow Justin Felisko on Twitter @jfelisko