Global Cup loss fresh on their minds, tight-knit Team Australia is aiming high
By : Darci Miller
February 08, 2019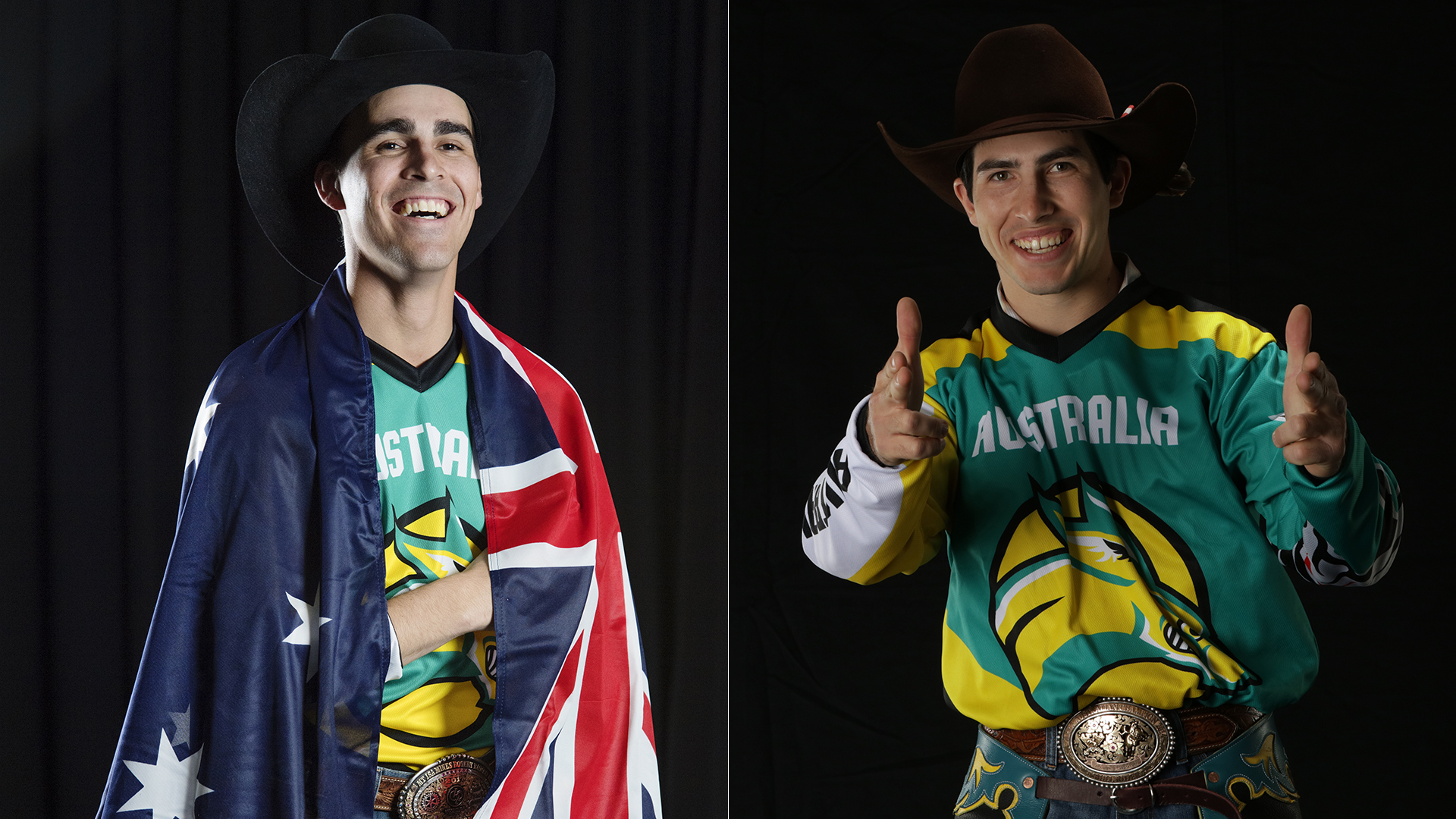 PUEBLO, Colo. – It's one of the most indelible images of the PBR Global Cup: Nathan Burtenshaw, in front of a home crowd in Sydney, Australia, making the 8 seconds aboard SweetPro's Enemies Everywhere in the final ride of the event and being mobbed by his teammates on the dirt.
If Burtenshaw could score 85.5 or higher, Team Australia would defend its home soil.
Burtenshaw scored 84.75.
It was a crushing defeat that still bothers him eight months later.
"That last one made me sick in the guts," Burtenshaw said earlier this year. "I don't take that lightly, and I'm going to do everything in my power to help my team win, and do the best I can and do everything in my power to make our team be there in the end."
Nonetheless, he still looks back on that brief moment of triumph with a great deal of pride.
"I know we got beat by one point, but I crawled out on that bull pretty much with the whole team riding on my back," Burtenshaw said. "And then delivering, that was sort of my highlight."
The stage was originally set for Burtenshaw to have his shot at redemption at the WinStar World Casino & Resort PBR Global Cup USA, presented by Monster Energy, at AT&T Stadium in Arlington, Texas, this weekend.
However, a broken collarbone, suffered two weeks ago when he was bucked off by Strange Cargo in 6.46 seconds at the Sacramento Invitational, forced Burtenshaw to withdraw from the Team Australia roster.
He is instead in Arlington as an assistant coach.
He'll be the right-hand man for head coach Troy Dunn, leading the squad of 2018 PBR Australia champion Aaron Kleier, 2018 ABCRA (Australian Bushmen's Campdraft and Rodeo Association) champion Cody Heffernan, 2018 APRA (Australia Pro Rodeo Association) champion Brady Fielder, seven-time PBR World Finals qualifier Lachlan Richardson, No. 23 Jason Mara, No. 43 Kurt Shephard, Cliff Richardson and No. 80 Justin Paton.
Losing Burtenshaw, who is a career 3-for-5 in Global Cup competition, is a blow for the Aussies, but their newest coach has full faith in the squad's abilities.
"All those boys are talented boys, they just don't know how talented they are," Burtenshaw said. "And the fact that they're up and want to ride and want to do it, I think we'll surprise a lot of people."
Currently, the only two Aussies competing regularly in the U.S. are Burtenshaw and Shephard. With Burtenshaw on the Unleash The Beast and Shephard on the Pendleton Whisky Velocity Tour, the two crossed paths at the Denver Chute Out at the National Western Stock Show in January.
Richardson returned to action last weekend in Oklahoma City following a month off with an ankle injury.
"Me and Kurt, we've been close now for several years, and we feed off each other," Burtenshaw said in Denver. "It's good to have him here this weekend. It's a comforting feeling. I like having him around. We help each other out and feed off each other, and it's a bit of security having him there. I just enjoy having him there."
Though its members may compete scattered across the globe, Team Australia is tight-knit and is known for its team bonding-focused training camps ahead of the only team-based competition in bull riding.
This year's camp was held at Chris Cox's Horsemanship Ranch in Mineral Wells, Texas.
"We're out here most weekends and you travel with guys, but you're sort of on your own," Burtenshaw said. "It's sort of a comforting feeling when you've got seven guys that want it just as bad as you do, that want you to win and do good. It's a comforting feeling having the whole team there, especially being as close as what Australia is. I get excited and feed off them boys."
Shephard will be making his second Global Cup appearance, going 2-for-3 at the inaugural event in Edmonton that saw Team Australia finish fourth.
He echoes Burtenshaw's sentiments about competing alongside his compatriots.
"It makes it better because you've got all your buddies there that are from home there cheering you on and supporting you," Shephard said in Denver. "It makes you want to step up in a good way. It builds a fire in you and brings that much more adrenaline.
"It makes it more fun. At the same time you want to do well, but it brings that much more atmosphere to the event."
Team Australia will take on teams from Brazil, Canada and Mexico, and two from the United States – the Eagles and the Wolves, an all-Native American squad – in the third edition of the Global Cup. The team with the highest combined aggregate score based on their Top 12 rides will be the event winner.
Fans can watch the Global Cup on Saturday (7:30 p.m. ET) and Sunday (1:30 p.m. ET) on RidePass. There will also be a highlight show on CBS national television Sunday at noon ET.
With Australia's Global Cup results on an upward trajectory, Shephard is optimistic about the team's chance aboard some of the rankest bulls in the world.
"We have a good chance," Shephard said. "Every one of those guys on the team is riding damn good, it's just we'll see who shows up on the night and ride and stay on, and it'll work out."
Representing their country is not a responsibility either takes lightly.
"It means the world to me," Burtenshaw said. "That's the biggest bull riding stage in the world. There's nothing bigger than that. Representing my country, Australia, it's a dream come true, and I'm glad and blessed to be a part of it."
"It's a cool feeling," Shephard said. "I've never been a part of anything else like it in my life. It means a lot."
Shephard enjoys watching the National Rugby League at home in Australia with his dad and supports the Australian rugby team. When he realizes that Australians will be sitting at home and rooting him on like a member of any other national team, he grins.
"It's pretty cool when you put it like that," he said.