Vieira and Eldred added to Global Cup squads
By : Justin Felisko
February 01, 2019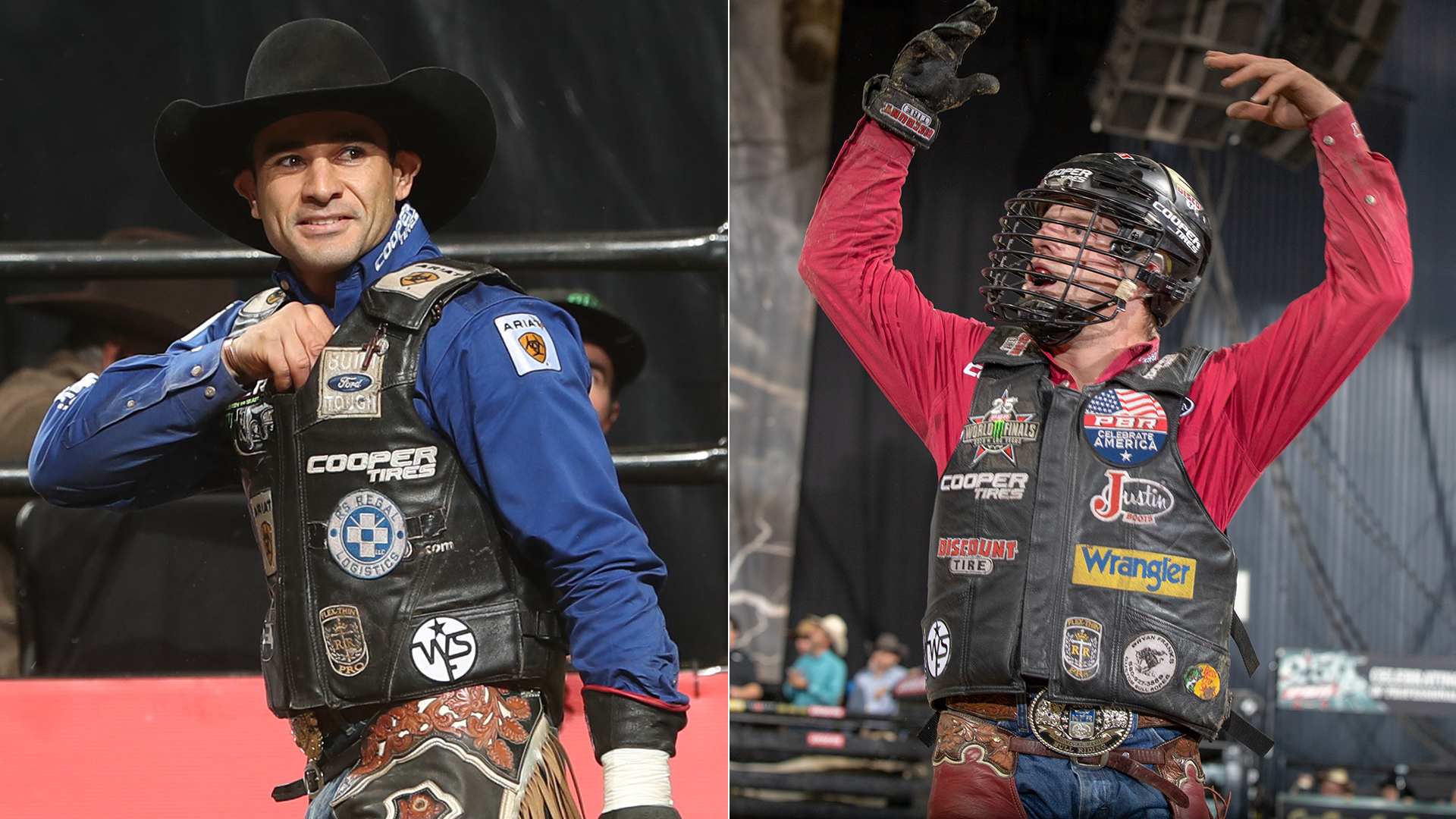 OKLAHOMA CITY – Joao Ricardo Vieira and Brennon Eldred have both voiced their desires in recent weeks to hopefully join their countries for the upcoming 2019 WinStar World Casino & Resort Global USA, presented by Monster Energy, on Feb. 9-10 in Arlington, Texas, if any roster spots were to open.
The two riders learned on Friday morning that they indeed should pack up their bull ropes and make the trek to AT&T Stadium this coming week for Team Brazil and Team USA Eagles.
The red-hot Vieira has been added to Team Brazil by coach Renato Nunes after alternate Joao Marcelo Santos was denied a visa to come compete in the United States.
Vieira will be Team Brazil's alternate.
The No. 2 bull rider in the world standings and has won back-to-back Unleash The Beast events and is riding a career-high streak of eight consecutive rides.
"I am thrilled to be on the team, and if the coach needs me to ride, I am ready," Vieira said while driving to Oklahoma City for this weekend's Express Ranches Invitational. "I am glad for to be with Team Brazil. I think I have a good energy for the team."
Vieira wound up 10 points shy of originally being on Team Brazil when Santos got the final roster spot for being No. 3 in the PBR Brazil standings. The Top 3 riders in the 2018 PBR Brazil standings were guaranteed a spot on Team Brazil, and Vieira was No. 4.
The 2013 Rookie of the Year was a member of Team Brazil for the first Global Cup when the Brazilians underwhelmed and went 11-for-18 for a second-place finish to Team USA.
Vieira was not a member of the Team Brazil squad that won the Sydney Global Cup this past summer.
He joins 2018 World Champion Kaique Pacheco, 2018 World Finals event winner Marco Eguchi, 2017 World Finals event winner Jose Vitor Leme, Eduardo Aparecido, Claudio Montanha Jr., Fernando Henrique Novais and Bruno Scaranello on the defending champs' roster.
Vieira will be a great option for Nunes if one of his riders is unable to compete in AT&T Stadium.
The Itatinga, Brazil, native has been dominant inside AT&T Stadium in his seven-year career. He is a two-time Iron Cowboy champion and won RFD-TV's The American in Arlington.
Vieira is 10-for-21 (47.62 percent) and has won $353,658.33 inside the home of the Dallas Cowboys.
"I love AT&T Stadium because I have good memories in AT&T Stadium," Vieira said. "Twice I win the Iron Cowboy. I won the AMERICAN. I have won a lot of money in the stadium."
Meanwhile, Eldred joins the Eagles as an injury replacement for Matt Triplett. Triplett had to withdraw from the Global Cup because of his ongoing wrist injury on his riding hand. He has missed the last two Unleash The Beast events.
The Eagles have been hit hard with injuries in the last two weeks, and Eldred has said repeatedly that he would be ready if any of the riders had to pull out of the event.
"Man, I am excited for sure," Eldred said at home in Sulphur, Oklahoma. "I'm going to try and treat it like any other event and do my best."
Also on the Eagles is 2017 World Champion Jess Lockwood, 2016 World Champion Cooper Davis, 2012 PRCA champion Cody Teel, Cody Nance, Chase Outlaw, Derek Kolbaba and two-time World Champion J.B. Mauney (alternate).
Eldred is ranked 15th in the world standings and is 3-for-11 (27.27 percent) on the Unleash The Beast and 6-for-16 (37.5 percent) overall.
The 24-year-old ended Frequent Flyer's streak of 23 consecutive premier series buckoffs two weeks ago when he rode the bovine athlete for 89.5 points in Glendale, Arizona.
RELATED: Eldred ready for Old Fort Days in 15/15 Bucking Battle
"It is freaking big improvement from last year, and I knew I was good enough to make it," Eldred said. "It sucked that I didn't (at first), and like I said earlier, I understood that 100 percent. He asked me to be next in line, and to join those other guys in front of me is going to be pretty special."
Eldred has competed at both prior Global Cups and is 3-for-5 in the unique, team-formatted event.
The third-year premier series pro said Team USA will be motivated to regain the Global Cup trophy and defend its home soil.
"I am pumped," Eldred said. "We are ready to get that trophy back. After we got the win in Edmonton, we thought we had it wrapped up. That is how we think going into an event, we think nothing should buck us off and nobody should beat us.
"We are going to be firing for them."
TEAM AUSTRALIA UPDATES
Team Australia coach Troy Dunn announced earlier this week that 19-year-old Brady Fielder will be his new alternate with Kurt Shephard moving into the lineup to replace Nathan Burtenshaw (broken collarbone).
Fielder went 2-for-3 at his PBR Australia debut in Adelaide in December. He is competing Saturday night at the Knoxville, Tennessee, Pendleton Whisky Velocity Tour event on Saturday night.
Fans can watch the Knoxville event on RidePass at 7 p.m. ET.
Dunn, who is tentatively schedule to be in Knoxville observing and meeting with some of his riders, will use Burtenshaw as an assistant coach at Global Cup.
Follow Justin Felisko on Twitter @jfelisko