New York draw: Who is in and who is out
By : Justin Felisko
January 02, 2019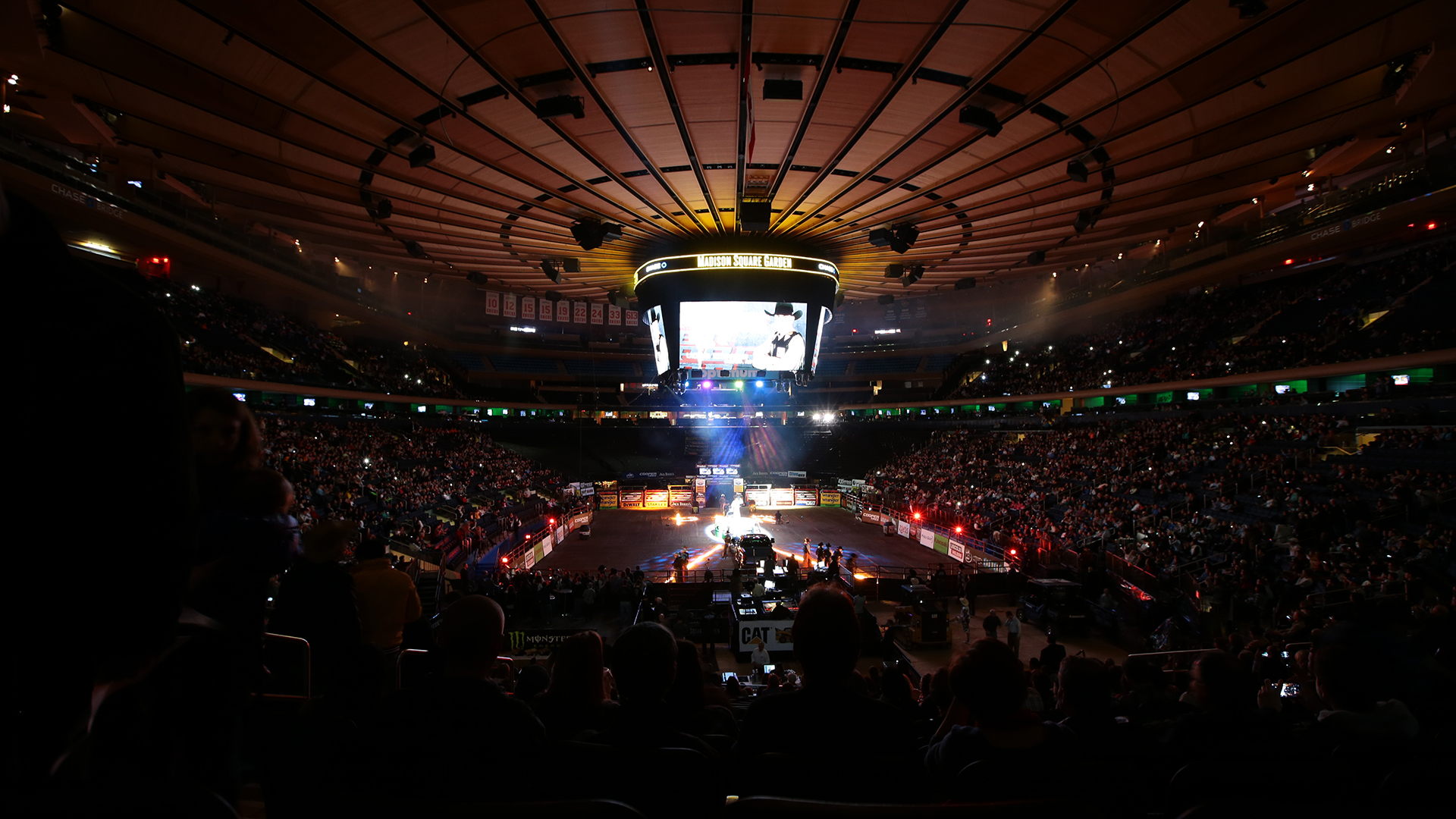 PUEBLO, Colo. – It was New Year's Day when Ezekiel Mitchell slid into the chutes in New Waverly, Texas.
Mitchell was competing at the Pitch'n in the Pines annual open bull riding, and he was looking forward to getting one more tune up before he heads to New York this weekend for the Monster Energy Buck Off at The Garden, presented by Ariat.
The 21-year-old went 4-for-4 and is firing on all cylinders heading into Madison Square Garden.
"It's a huge New Year's open bull riding," Mitchell said of competing on New Year's. "It's always good to get on more bulls and an opportunity to get paid while doing it."
Mitchell is this weekend's Velocity Tour invite following his victory in Ontario, California, on Nov. 17.
"I'm pretty excited about it," Mitchell said. "I didn't dream of riding in New York City. I dreamed of being on tour and being a World Champion."
Mitchell, who is currently No. 2 in the early season world standings, needs to earn 145 world points to put himself in the mix for an alternate position for next weekend's Chicago Invitational.
Based on the PBR rulebook, riders that placed 1-30 in the 2018 world standings are guaranteed eight events before being subject to the cutline, while riders ranked 31-35 are guaranteed five events before being subject to being cut.
Therefore, until the sixth event of the 2019 season (St. Louis), all alternates for the Unleash The Beast will be based on the 2019 world standings point totals plus the 2018 world standing point totals following any riders with injury exemptions.
Mitchell makes his premier series debut against The Punisher (0-1, UTB) in Round 1.
Fans can watch Round 1 exclusively on Ridepass beginning at 7:30 p.m. ET.
RELATED: Click here for the New York Round 1 draw
New York is a PBR Major. The event winner takes home $100,000 and 625 world points. Round wins equate to 125 world points, and one rider can walk out of MSG with 1,125 points toward the world standings.
There are three alternates competing in New York – Rubens Barbosa, Lonnie West and Cannon Cravens.
West is competing on the premier series for the first time since lacerating his liver attempting to ride Hostage in Round 2 of the 2018 PBR World Finals. West spent three days at University Medical Center in Las Vegas having his injuries monitored.
"It was a relief to get out of there, but then I ended up not being able to fly for another two days, so it made for a really long week in Vegas," West said. "I was thankful to get back home."
The 23-year-old rode his first bull back on New Year's Eve, picking up an 80.5-point ride in Ponoka, Alberta.
"I worked pretty hard at getting back to bull riding as soon as I could," West added. "I have been eating healthy, not drinking or smoking and I have been hitting the gym every day. I feel better than I have in a long time.
"And I'm hungry to win."
West has drawn Lightning Before Thunder (7-5, UTB) for Round 1.
INJURED RIDERS/RETIREMENTS
There are five riders from last year's Top 35 not competing in New York.
Two riders – Guilherme Marchi and Valdiron de Oliveira – have opted for retirement, while Kaique Pacheco (left knee), Dener Barbosa (left shoulder surgery) and Lachlan Richardson (ankle) are injured.
RELATED: Pacheco relieved to not need surgery
Pacheco received good news in November that he did not need to undergo surgery to repair his torn left MCL/PCL, and he has been home in Brazil rehabbing. The 24-year-old expects to be back in late January or early February, according to his agent Chris Dashney.
Barbosa underwent surgery in November following the 2018 PBR World Finals. He is tentatively out of competition until April or May.
Meanwhile, Richardson was injured at the 2018 PBR Canada Finals and should be back in a few weeks.
OTHER EXEMPT RIDERS
Chase Robbins and Emilio Resende are competing in New York via injury exemptions from last season.
Robbins is using his final exemption this weekend, while Resende will have four more exemptions before facing the cutline.
The 23-year-old had to undergo reconstructive right shoulder surgery in March last year, and returned in October for the final two Velocity Tour events of the 2018 season.
Robbins has drawn Compton (0-0, UTB) for Round 1.
Resende missed the 2018 PBR World Finals as well because of reconstructive shoulder surgery. The 31-year-old underwent the procedure on his left shoulder in April.
He returned to competition in September, and went 2-for-8 on the premier series in four events.
Resende said he is feeling better after competing in a handful of rodeo events back in Brazil the past two months.
"I feel great," Resende said. "My shoulder is really, really good. I ride at four or five events and made three or four short-go's. I rode pretty good, and I feel great."
Resende takes on White Out (0-0, UTB) in Round 1.
2017 PBR Mexico champion Francisco Morales is a special invite for New York. Morales was named to Team Mexico for the 2019 WinStar World Casino & Resort Global Cup USA on Wednesday and will face Two Point Oh (2-0, UTB) in Round 1.
ADDITIONAL NOTES
World No. 1 and 2018 PBR Australia champion Aaron Kleier turned down the opportunity to ride in New York as an alternate, as did Marcos Gloria.
Gage Gay and Brock Radford are unable to compete in New York because of offseason knee surgeries. Gay is scheduled to undergo surgery on Jan. 9 and is expected to be out for four and a half months.
Follow Justin Felisko on Twitter @jfelisko